Movies starring Andy Garcia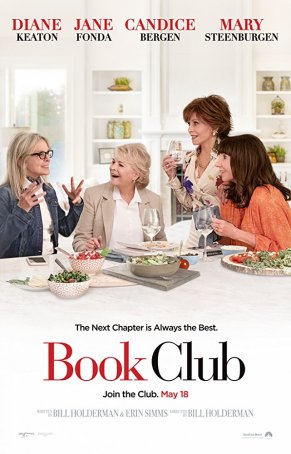 Book Club
A romantic comedy – any romantic comedy regardless of the ages, genders, or races of the participants – has two primary goals: generate laughter and give viewers at least a moment of smile-inducing giddiness. It's all about being uplifti...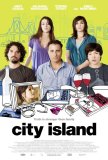 City Island
There is something a little retro about the relaxing blend of screwball comedy and low-key drama that represents Raymond De Felitta's City Island. An indie of the sort that achieved popularity during the 1990s but which has since fallen out of fav... Dead Again
Of the eight movies committed to celluloid by director Kenneth Branagh, five of them have been either adapted from one of Shakespeare's plays (Henry V, Much Ado About Nothing, Hamlet, Love's Labour's Lost) or have made significant use of the Bard's...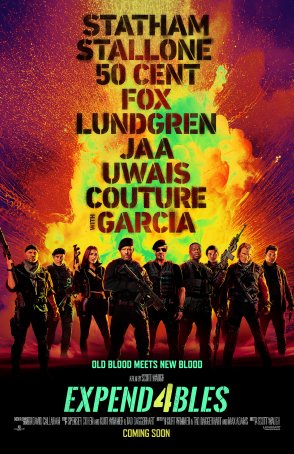 Expend4bles
If Expend4bles was simply hampered by lazy writing and indifferent acting, it might not matter. After all, to be fair, those descriptors fit the earlier installments of the series – The Expendables, The Expendables 2, and The Expendables 3 – an... Godfather Part III, The
Eighteen years after the first screenings of The Godfather, the long-awaited third and final chapter reached theaters. That it proved unable to fulfill expectations was a predictable - if somewhat disheartening - result, given the sixteen year bui...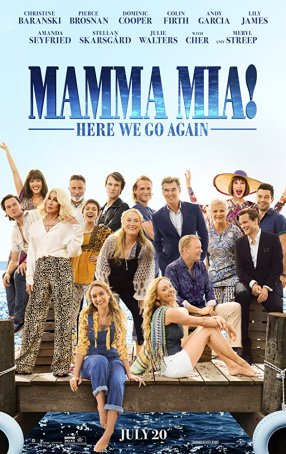 Mamma Mia: Here We Go Again
Even recognizing that it's among the most unnecessary sequels ever made and that it exists purely because of how much money the original Mamma Mia made ($144M domestic, $610M worldwide), it's difficult to hate Mamma Mia: Here We Go Again. I...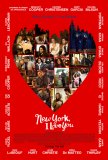 New York, I Love You
New York, I Love You is the second in a planned five-film series of anthologies that explores different meanings of love. The first movie, Paris, I Love You, was released in 2007. There are also projected excursions to Jerusalem, Rio, and Shangha...
Run Time: 1:40
U.S. Release Date: 2009-10-16
MPAA Rating:
"R" (Profanity, Sexual Situations)
Genre:
DRAMA
Director:
Fatih Akin, Yvan Attal, Allen Hughes, Shunji Iwai, Jiang Wen, Shekhar Kapur, Joshua Marston, Mira Nair, Natalie Portman, Brett Ratner, Randall Balsmeyer
Cast:
Shia LaBeouf
,
Andy Garcia
,
Christina Ricci
, ... Night Falls on Manhattan
Into the calm before the box-office storm of The Lost World rises Night Falls on Manhattan, Sidney Lumet's triumphant return to worthwhile movie-making. The director of such memorable films as Serpico, Dog Day Afternoon, and Network has been in a ... Ocean's Eleven
The good news is that the 2001 version of Ocean's Eleven represents one of the rarest of Hollywood rarities: a re-make that is actually better than the original. That's not to say that this motion picture is an unqualified success - one tends to e... Ocean's Thirteen
I may be in the minority, but I don't consider Ocean's Twelve to be the dog that some critics have labeled it. Sure, it's a little self-indulgent, but it's a genial caper drama that allows us to spend some time in the company of the survivors of t...