Movies starring Al Pacino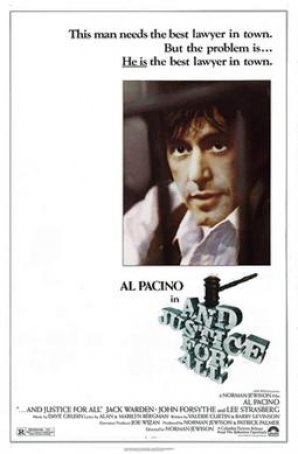 ...And Justice for All
Perhaps Robert Frost put it best when he said, "A jury consists of twelve persons chosen to decide who has the better lawyer." Once, practicing law was considered a worthy, honorable career. No longer. In a bloated legal system where technicaliti... 88 Minutes
It's always a shock when a movie turns out to be this bad. It's an even bigger shock when it features an actor of the caliber and reputation of Al Pacino. 88 Minutes is one of the dumbest thrillers to arrive it theaters in a long time, so it's no... Any Given Sunday
It is well known that superlative film editing can save a mediocre motion picture. Sadly, the opposite can also be true. A case in point is Any Given Sunday, which, despite a potentially engaging story and a number of good performances, is at tim... Devil's Advocate, The
Taylor Hackford's The Devil's Advocate has many laudable qualities, but subtlety is not among them. The story, which postulates that the devil is walking among us today, gives Satan's human alter-ego a truly obvious name: John Milton (for those w... Donnie Brasco
Al Pacino in a Mafia movie feels as natural as peanut butter with jelly. Mike Newell, the director of such popular British comedies as Enchanted April and Four Weddings and a Funeral, is another matter altogether. When you think of a director... Gigli
I saw Gigli for much the same reason that a good portion of the movie's eventual audience will see it. Jen and Ben? No. Morbid curiosity? Yes. After all, it had become fashionable to rip Gigli. The advance word on this film was so vicious tha... Glengarry Glen Ross
Is Glengarry Glen Ross really about salesmen, or is it about a bankrupt culture that produces and nurtures them? Certainly, it stands alongside Wall Street as one of the most unflinching views of a mindset that informed a generation of salesmen and... Godfather Part II, The
A companion piece in the truest sense of the term, The Godfather Part II garnered as much adulation as its predecessor, if not more. Receiving twelve Academy Award nominations, and again winning Best Picture (and this time Best Director for Coppol... Godfather Part III, The
Eighteen years after the first screenings of The Godfather, the long-awaited third and final chapter reached theaters. That it proved unable to fulfill expectations was a predictable - if somewhat disheartening - result, given the sixteen year bui...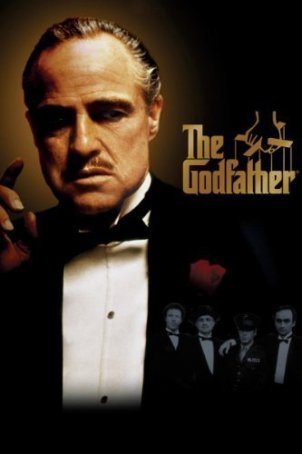 Godfather, The
Rarely can it be said that a film has defined a genre, but never is that more true than in the case of The Godfather. Since the release of the 1972 epic (which garnered ten Academy Award nominations and was named Best Picture), all "gangster movie...