Movies starring Ian Holm Advocate, The
"A few years ago, a friend sent me a book about the prosecution of animals in the Middle Ages... These trials read like modern courtroom dramas. Since the animals were given a full defense counsel and were prosecuted with the whole rigor of the la...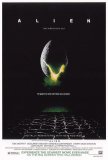 Alien
When Alien was first released during the summer movie season of 1979, science fiction films were all the rage. The trend had been started two years earlier with the unexpected box office success of Star Wars, and, by 1979, anything even remotely co... Aviator, The
Had Martin Scorsese made this film 25 years ago, it would have been greeted with a surge of curiosity. Howard Hughes, one of the richest eccentrics of the 20th century, was still fresh in the public's mind at that time. Now, more than a quarter c... Big Night
From time immemorial, the experience of eating a good meal has been regarded as one of life's most hedonistic pleasures. In a recent survey, more than 50% of Americans indicated they would rather eat a memorable dinner than experience a night of u... Brazil
Terry Gilliam's Brazil is one of those films whose enduring reputation is based at least in part on events surrounding its stormy distribution history. Taken at face value, Brazil is a stinging, Strangelovian satire of the power of the bureaucracy... Chariots of Fire
Sporting events today have become rancorous, angry affairs where the motto, more frequently than not, is "win at all costs." Exhibitions of good sportsmanship are about as rare as selflessness. Everyone is out for themselves, and the displays... Day After Tomorrow, The
Roland Emmerich must dislike New York City. After all, this is the third time he has destroyed it. The Day After Tomorrow, an ode to an apocalyptic endgame of global warming, is an old-fashioned disaster film with modern-day special effects. It'... eXistenZ
eXistenZ, the latest from iconoclastic director David Cronenberg (Crash, Dead Ringers, The Fly), looks at the dangers of virtual reality. The movie seems to have been designed as a cautionary tale, and, as such, contains elements of pointed satire... Fifth Element, The
The Fifth Element uses one of the newest tricks in the science fiction motion picture handbook: perform a visual and aural assault on viewers in the vain hope that they won't notice the lack of substance, logic, and intelligence. For a few recent... Garden State
Garden State is one of those movies that fails to stay with the viewer for an extended period of time. It's a forgettable film featuring a throw-away story with unmemorable characters and unremarkable performances. That's not to say it's bad, bec...