Movies directed by David Cronenberg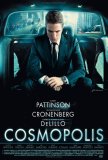 Cosmopolis
Sometimes, even a little gratuitous nudity can't save a movie. This is one of those occasions. Cosmopolis easily trumps To Rome with Love as the biggest disappointment of 2012 from an established director. How can characters talk for so long an... Crash
It has been called brave, rousing, and shocking. At the 1996 Cannes Film Festival, where it received its world premiere, it was both hailed and booed, and received a special jury prize for "originality, daring, and audacity." Ted Turner, who ...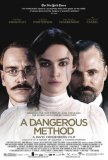 Dangerous Method, A
Reduced to its essence, David Cronenberg's A Dangerous Method is little more than an historical romantic tragedy. Since the film's three principals were pioneers in the field of psychotherapy, it goes without saying there's a lot of dialogue about ... Eastern Promises
Eastern Promises is the latest effort from acclaimed filmmaker David Cronenberg, whose recent work has elevated his status from that of a cult figure to someone in the mainstrem. Although the director has re-teamed with his The History of Violence ... eXistenZ
eXistenZ, the latest from iconoclastic director David Cronenberg (Crash, Dead Ringers, The Fly), looks at the dangers of virtual reality. The movie seems to have been designed as a cautionary tale, and, as such, contains elements of pointed satire... Fly, The
If any film is deserving of the term "re-imagination" as opposed to "remake," it's David Cronenberg's 1986 The Fly. Based loosely on the short story by George Lengelaan and its 1958 film adaptation, this movie uses the premise but jettisons everyt... History of Violence, A
Note: Although this review does not contain explicit spoilers, careful reading may make it possible to discern plot points. Consider this a warning. David Cronenberg, the director of such films as Dead Ringers and The Fly, has a reputation for b...