ReelViews for NC-17 movies Aristocrats, The
According to several of the roughly 100 talking heads in The Aristocrats, The Joke has been around for a long time, dating back to the days of vaudeville. In addition to being called "The Aristocrats," it has other names, like "The Sophisticates."... Bad Lieutenant
Harvey Keitel plays an unnamed New York City lieutenant who's a lot worse than the criminals who infest his streets. A womanizer, drug abuser, alcoholic, and gambler, the bad (and unnamed) lieutenant epitomizes corruption and decadence. When his ...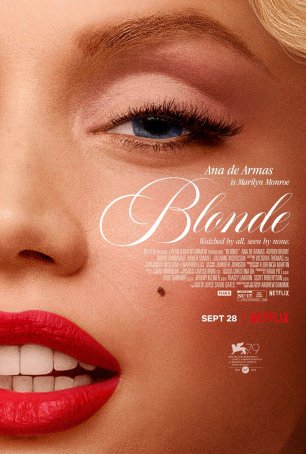 Blonde
60 years after her untimely death, Marilyn Monroe retains her mystique and mystery. Arguably the movie industry's biggest female star and the progenitor of the modern sex symbol, the "real" Marilyn (born Norma Jean Mortenson then baptize...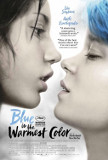 Blue is the Warmest Color
It's difficult to overstate what director Abdellatif Kechiche has achieved with Blue is the Warmest Color, his powerful (if controversial) look into the life of a young girl as she experiences the highs and lows of first love. This may seem like a ... Crash
It has been called brave, rousing, and shocking. At the 1996 Cannes Film Festival, where it received its world premiere, it was both hailed and booed, and received a special jury prize for "originality, daring, and audacity." Ted Turner, who ... Dirty Shame, A
It can be convincingly argued that John Waters' oeuvre is an acquired taste. If that's the case, I haven't yet acquired it. I view Waters as a pre-adolescent male in a state of arrested development. He is obsessed with what kids snickeringly ref... Evil Dead, The
Long before Scream came along to simultaneously parody the horror genre while participating in it, there was Sam Raimi's Evil Dead trilogy (the third entry into the series, Army of Darkness, was released in 1993). Equal parts suspense, camp, comed... Inside Deep Throat
Inside Deep Throat, a documentary from directors Fenton Bailey and Randy Barbato, is passably interesting, occasionally compelling, sporadically amusing, and badly lacking in focus. Although the film starts out with a clear thesis, by the time its...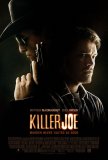 Killer Joe
Killer Joe earns its NC-17 rating. A gleeful and unapologetic descent into delicious decadence, Killer Joe is proud of what it is and never tries to be something it isn't. A slick looking exploitation thriller from veteran director William Friedkin... Lust, Caution
Ang Lee's follow-up to Brokeback Mountain is Lust, Caution. The film's receipt of an NC-17 by the MPAA was dutifully noted by the mainstream media, as was the distributor's (Focus Features) decision not to appeal the rating. NC-17 movies aren't r...