ReelViews for NC-17 movies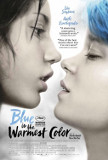 Blue is the Warmest Color
It's difficult to overstate what director Abdellatif Kechiche has achieved with Blue is the Warmest Color, his powerful (if controversial) look into the life of a young girl as she experiences the highs and lows of first love. This may seem like a ...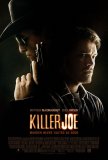 Killer Joe
Killer Joe earns its NC-17 rating. A gleeful and unapologetic descent into delicious decadence, Killer Joe is proud of what it is and never tries to be something it isn't. A slick looking exploitation thriller from veteran director William Friedkin...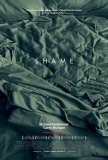 Shame
Spoiler warning: In discussing the movie, I have revealed more about the plot than I normally do, including a brief, oblique reference to the ending. Although Shame is not narrative-driven, those who want a "pure" experience may wish to read no fur... Showgirls
In 1990, the MPAA introduced the NC-17 rating to provide an outlet for legitimate adult fare -- non-pornographic motion pictures with content deemed too strong for the under-17 crowd. The first movie released with an NC-17 was Henry and June... Bad Lieutenant
Harvey Keitel plays an unnamed New York City lieutenant who's a lot worse than the criminals who infest his streets. A womanizer, drug abuser, alcoholic, and gambler, the bad (and unnamed) lieutenant epitomizes corruption and decadence. When his ... Crash
It has been called brave, rousing, and shocking. At the 1996 Cannes Film Festival, where it received its world premiere, it was both hailed and booed, and received a special jury prize for "originality, daring, and audacity." Ted Turner, who ... Lust, Caution
Ang Lee's follow-up to Brokeback Mountain is Lust, Caution. The film's receipt of an NC-17 by the MPAA was dutifully noted by the mainstream media, as was the distributor's (Focus Features) decision not to appeal the rating. NC-17 movies aren't r... The Cook, the Thief, His Wife and Her Lover
If there's anything disgusting or grotesque that The Cook, the Thief, His Wife, and Her Lover doesn't dabble in, I'm at a loss to figure out what it is. This film, a wildly exuberant, bitingly satirical examination of excess, bad taste, and grea... Dirty Shame, A
It can be convincingly argued that John Waters' oeuvre is an acquired taste. If that's the case, I haven't yet acquired it. I view Waters as a pre-adolescent male in a state of arrested development. He is obsessed with what kids snickeringly ref... Aristocrats, The
According to several of the roughly 100 talking heads in The Aristocrats, The Joke has been around for a long time, dating back to the days of vaudeville. In addition to being called "The Aristocrats," it has other names, like "The Sophisticates."...