Movies directed by Ang Lee Brokeback Mountain
Longing is such a potent element of the human experience that it has formed the fabric of numerous stirring motion pictures. Brokeback Mountain is one such movie - a tale of love and loss, of unrealized dreams, and of lives wasted by denying passi... Crouching Tiger, Hidden Dragon
One of many things that can be said about director Ang Lee is that he's not afraid to take a chance. The Taiwanese-born director has embarked upon such diverse projects as Eat Drink Man Woman (about family relations and the clash of old and new va... Eat Drink Man Woman
"Everything is much different in Eat Drink Man Woman than the other films I've made. It has a bigger cast and a lot more complex story line... I started thinking about families and how they communicate. Sometimes the things children need to hear ...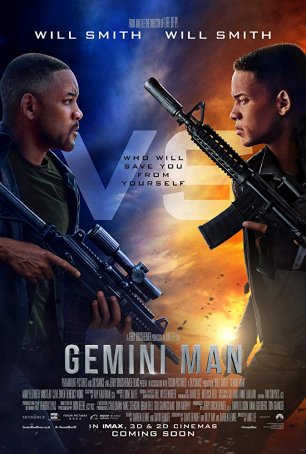 Gemini Man
While the makers of Gemini Man may have had aspirations for this to begin a new sci-fi action franchise, the would-be series doesn't get off to the most inspiring of starts. At its best, the movie feels like a superhero/spy movie hybrid with... Hulk
Hulk represents the most involving superhero motion picture since >Superman soared skywards in 1978. By taking its time to develop characters and situations, Hulk does what so many action/adventure movies fail to do - allow us to really feel for t... Ice Storm, The
Perceptive is the best single word I can come up with to describe The Ice Storm, Ang Lee's near-masterpiece that deconstructs the American family. For, although the film is provocative, entertaining, and impeccably crafted, its greatest streng...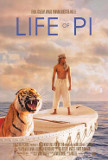 Life of Pi
Life of Pi is a curious juxtaposition of the mundane and the majestic; a film that strives for something grander than what it perhaps achieves. At times, the simple story - one of spirituality and survival - exudes a quiet, hypnotic power, but ther... Lust, Caution
Ang Lee's follow-up to Brokeback Mountain is Lust, Caution. The film's receipt of an NC-17 by the MPAA was dutifully noted by the mainstream media, as was the distributor's (Focus Features) decision not to appeal the rating. NC-17 movies aren't r... Ride with the Devil
Most Civil War films - and there have been quite a few over the years - have a tendency to skew their perspective towards the Northern viewpoint. It's not hard to understand why - the old South may have been North America's final refuge for a gent... Sense and Sensibility
It's a curious thing that the best 1995 adaptation of a Jane Austen book happens to be of her worst novel. Sense and Sensibility was the author's first published work and, as is often the case with early writing efforts, displays an undeniable shal...