Movies starring Skeet Ulrich As Good as It Gets
As Good as It Gets is a perfect Christmas release, not because the story takes place during the Yule season, but because many of the plot elements are straight out of Charles Dickens' A Christmas Carol. There's more than just a little Scrooge in M... Ride with the Devil
Most Civil War films - and there have been quite a few over the years - have a tendency to skew their perspective towards the Northern viewpoint. It's not hard to understand why - the old South may have been North America's final refuge for a gent... Scream
Scream is a rarity: a horror movie spoof that succeeds almost as well at provoking scares as laughs. That's because director Wes Craven (A Nightmare on Elm Street), in addition to having a genuine affection for the genre, understands how wildly...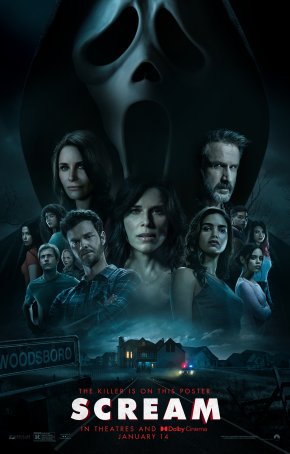 Scream
One reason why Wes Craven's 1996 slasher film, Scream, met with success was that Craven (and screenwriter Kevin Williamson) found a way to enliven things by incorporating a tongue-and-cheek "meta" aspect to the proceedings. In the course of ...