Movies starring Greg Kinnear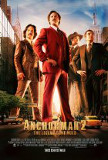 Anchorman 2: The Legend Continues
Anchorman 2: The Legend Continues could easily be called Anchorman 2: More of the Same. However, when it comes to comedy sequels, is there a reason to expect anything different? More importantly, is there a reason to want anything different? People... As Good as It Gets
As Good as It Gets is a perfect Christmas release, not because the story takes place during the Yule season, but because many of the plot elements are straight out of Charles Dickens' A Christmas Carol. There's more than just a little Scrooge in M... Baby Mama
It has become a time-honored tradition that stars of Saturday Night Live, upon graduating from the no-longer-funny late night show, elect to spread their wings and strive for cinematic greatness. With a few notable exceptions, most have crashed an... Bad News Bears, The
Bad News Bears may be the most entertaining remake of the year (thus far), but that's less a statement of praise than it is a condemnation of this class of movies. With a script co-credited to Bill Lancaster, who penned the original 1976 screenpla...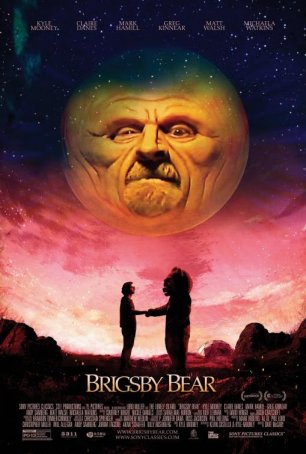 Brigsby Bear
An indie film with a lot to say, Brigsby Bear can be accused of a lot of things, but lack of ambition isn't among them. For his feature debut, Good Neighbor comedy troupe founder and SNL segment director Dave McCary has swung for the fences a...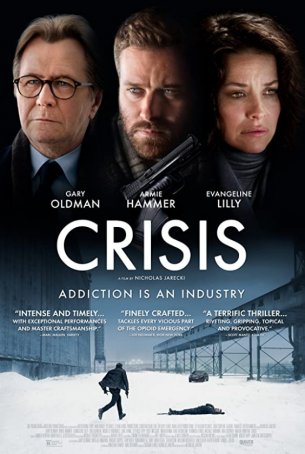 Crisis
Seemingly taking inspiration from Traffic, writer/director Nicholas Jarecki attempts to use a thematic connection (rather than a narrative one) to tie together three separate stories. (Although two of the segments intersect at the climax.) The... Dear God
At least after seeing this movie, I understand where the title came from -- starting about thirty minutes into this interminable, unfunny feature, I began looking at my watch every few minutes and thinking, "Dear God, is this ever going to end?... Fast Food Nation
The idea underlying Fast Food Nation is intriguing: take the premise of the best-selling non-fiction book by Eric Schlosser and convert it into the backstory of a fictional film. Where director Richard Linklater runs into trouble is in the executi... Feast of Love
It's a little surprising to encounter a film like Feast of Love in multiplexes, because it is made for adults. After a summer of pyrotechnics and incredibly dumb scripts, it's a change of pace to find something that aspires to run for 100 minutes w...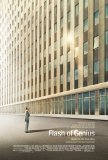 Flash of Genius
Flash of Genius is based on the real-life story of engineer Bob Kearns, who is credited with inventing the intermittent windshield wiper. The movie, which recounts the period beginning with the invention and continuing through a lawsuit against Fo...