Movies starring Lauren Graham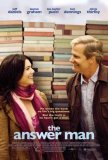 Answer Man, The
The Answer Man is one of those modestly diverting motion pictures that's as sweet as cotton candy - and as insubstantial. "Forgettable" is the best term for something like this. It's not painful to sit through but it's unlikely anyone is going to... Bad Santa
Bad Santa's Willie (Billy Bob Thornton) is the kind of guy who makes Scrooge look like a generous, mild mannered eccentric. With a character as thoroughly unlikable as this, you know immediately that Bad Santa is not going to be just another moder... Because I Said So
Because I Said So is a made-to-order romantic comedy of the type "B" variety (that's the one where the heroine is torn between the socially and financially "ideal" guy and the one who really makes her happy). As I have previously written, a formul... Evan Almighty
Finally, a 2007 sequel that's demonstrably better than its predecessor! Alas, considering how bad Bruce Almighty was, that's damning with faint praise. The central problem with Evan Almighty is that the filmmakers pack too much plot into what sho...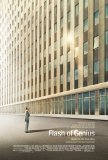 Flash of Genius
Flash of Genius is based on the real-life story of engineer Bob Kearns, who is credited with inventing the intermittent windshield wiper. The movie, which recounts the period beginning with the invention and continuing through a lawsuit against Fo...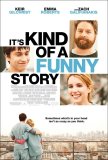 It's Kind of a Funny Story
It's rare that a story set within the confines of a mental ward/hospital/asylum cannot be said to owe a debt to Milos Forman's One Flew over the Cuckoo's Nest. It's Kind of a Funny Story is a case in point. Even though the basic narrative bears l...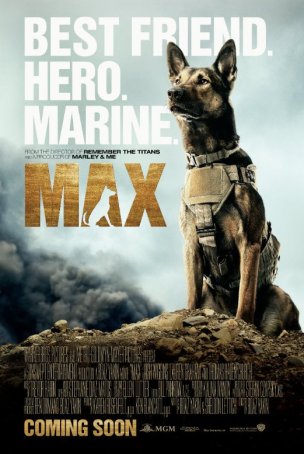 Max
The live-action family film, once a cinema staple, has been made all-but-extinct by a surge in the availability of animated fare. Max is a throwback of sorts - a movie about the relationship between a boy and his dog. Lassie springs to mind as the ge... Pacifier, The
Pacifiers are for infants. The same is true of The Pacifier. In fact, "infantile" may be the best single word to describe this Kindergarten Cop wannabe. Vin Diesel is better than the material, but, no matter how hard he tries, he can't rise abov...