Movies starring Mandy Moore Because I Said So
Because I Said So is a made-to-order romantic comedy of the type "B" variety (that's the one where the heroine is torn between the socially and financially "ideal" guy and the one who really makes her happy). As I have previously written, a formul... Chasing Liberty
Chasing Liberty is a fairly standard-issue teen romantic comedy. Its primary intent is to follow the accepted rules, and what at first seems to be an intriguing premise turns into something more formulaic than some might hope. On the other hand, ...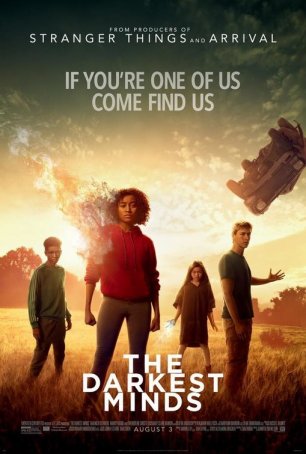 Darkest Minds, The
Call it The Golden Compass rule: No multi-part movie series should be started without a reasonable certainty that the story will be told in full. And, although The Golden Compass' planned sequels were the first recent films to fall afoul of t... License to Wed
No matter how hard I try, I'm finding it difficult to write anything positive about License to Wed. This movie is bad from top to bottom, front to back, and start to finish. Many romantic comedies sacrifice humor in favor of romance; this one is... Racing Stripes
Although perhaps a little unkind, the best description I can think of for Racing Stripes is that it's a "Babe wannabe." The new film has many of the same qualities, but it isn't as fresh, as witty, or as affecting as the 1995 movie or its 1998 seq... Romance and Cigarettes
Sometimes, it's virtually impossible to understand how things work in Hollywood. Crap like Captivity and Norbit get releases while offbeat, enjoyable productions like Romance and Cigarettes languish. The film received its world premiere two years... Walk to Remember, A
Note to readers: This review contains spoilers. Don't say I didn't warn you. Romance, tears, and not a well-developed character in sight - what more could one expect from the director of The Wedding Planner? Once again, director Adam Shankman ...