Movies directed by Adam Shankman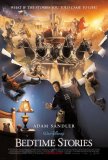 Bedtime Stories
For Adam Sandler, who has lived most of his on-screen life in the realm of PG-13, Bedtime Stories represents a new direction: family friendliness. With his characteristic sarcasm dialed down and his profanity and sexual humor nearly absent, Sandle... Hairspray
Hairspray follows in the footsteps of Little Shop of Horrors and The Producers as campy movies that became even more campy stage musicals before returning to the screen in lavish song-and-dance productions. (Spamalot may be the next title to follo... Pacifier, The
Pacifiers are for infants. The same is true of The Pacifier. In fact, "infantile" may be the best single word to describe this Kindergarten Cop wannabe. Vin Diesel is better than the material, but, no matter how hard he tries, he can't rise abov...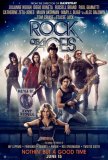 Rock of Ages
Rock of Ages, based on the musical play of the same name, is a celebration of '80s excess and, especially, music. Featuring roughly two-dozen covers of (mostly) Top 40 hits by Sytx, Def Leppard, REO Speedwagon, Whitesnake, Starship, Pat Benatar, Gu... Walk to Remember, A
Note to readers: This review contains spoilers. Don't say I didn't warn you. Romance, tears, and not a well-developed character in sight - what more could one expect from the director of The Wedding Planner? Once again, director Adam Shankman ... Wedding Planner, The
Five minutes into The Wedding Planner, I suspected the film was in trouble. Ten minutes later, I knew it was in trouble. There's only one thing that can sink a movie so fast - bad writing. Even excruciating acting takes longer. Romantic comedie...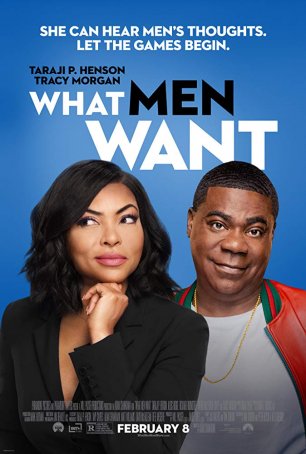 What Men Want
Although there are too few movies out there with women of color at the top of the marquee, the way to successfully address this situation isn't by taking an established concept, applying a gender-reversal, and creating an inferior production...