Movies starring Jeremy Piven Chasing Liberty
Chasing Liberty is a fairly standard-issue teen romantic comedy. Its primary intent is to follow the accepted rules, and what at first seems to be an intriguing premise turns into something more formulaic than some might hope. On the other hand, ...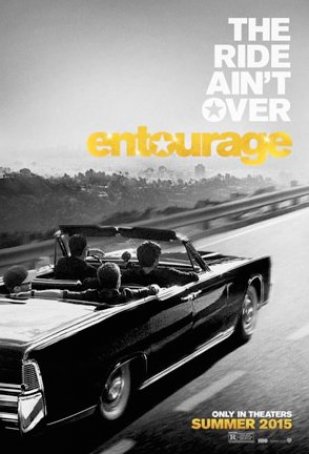 Entourage
If nothing else, Entourage (the movie) can be considered a faithful follow-up to Entourage (the TV program). That's good news for anyone who enjoyed the series up to the end and not-so-good news for those who lost interest along the way or never ... Grosse Pointe Blank
Grosse Pointe Blank should come with a warning against advertisement-induced expectations which might diminish a viewer's appreciation of the film. The previews and TV commercials make the movie look like a frothy romantic comedy. In reality, Gro... Kingdom, The
The Kingdom is a police procedural with a unique - and interesting - twist. While the movie employs all of the investigative techniques we have become familiar with as a result of countless TV shows, there's a little more to this movie than CSI: Sa... Kiss the Girls
Every time audiences are presented with a reasonably well-made serial killer movie, they line up for it. Why? Human beings are irresistibly fascinated by the lurid, the horrifying, and the depraved, and what could be more attention-grabbing than ... Lucas
In the decade of the 1980s, when the teen movie was redefined as either a juvenile sex comedy or a bloody slasher movie, Lucas became one of the few exceptions to try a different approach. Even today, thirteen years after it first played in theate... Old School
Old School is exactly what director Todd Phillips intends for it to be: low-brow, moronic to a fault, and occasionally side-splittingly funny. I laughed aloud seven or eight times during this film, and smiled or chuckled on a few additional occas...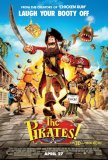 Pirates! Band of Misfits, The
Any movie emerging from Aardman Animation Studios comes with a set of expectations, the majority of which are satisfied The Pirates! Band of Misfits, an affectionate parody of the pirate genre. Suffused with satire, wit, and the dry, tongue-in-chee...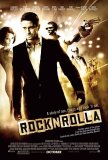 RocknRolla
Guy Ritchie made his mark for film-goers not by marrying one of the world's most visible pop stars, but by crafting Lock, Stock and Two Smoking Barrels and Snatch. He exploded onto the cinematic scene with the former; the reaction from Hollywood wa... Serendipity
Serendipity is a romantic comedy from British director Peter Chelsom (Hear My Song, The Mighty) that pairs quirky, likable John Cusack with rising star Kate Beckinsale. All of the usual adjectives apply: sweet, cute, delightful, romantic, etc. Alas...