Movies starring Minnie Driver Big Night
From time immemorial, the experience of eating a good meal has been regarded as one of life's most hedonistic pleasures. In a recent survey, more than 50% of Americans indicated they would rather eat a memorable dinner than experience a night of u...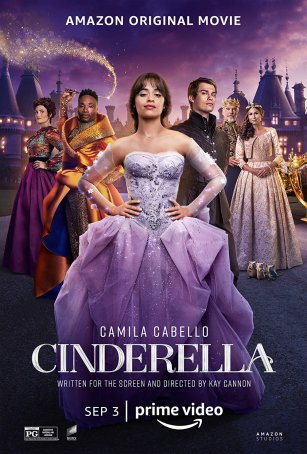 Cinderella
It's unclear why the filmmakers felt we needed another Cinderella adaptation, especially one with such an amateurish, made-for-TV aesthetic. It's not as if there hasn't been a recent one – Kenneth Branagh's live-action version is only... Circle of Friends
Circle of Friends is the motion picture equivalent of a dime store romance novel. It has all the requisite elements -- it's a period piece (the bulk of the story takes place in the late 1950s); boasts women with heaving bosoms and a young, virile ...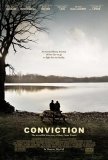 Conviction
Take a real-life feel-good story about personal heroism and use it as the basis for a generic screenplay. Lather on some prestige. Hire an Oscar-winning actress and a bunch of supporting performers with nominations on their resumes. Promote the ... Good Will Hunting
In essence, Good Will Hunting is an ordinary story told well. Taken as a whole, there's little that's special about this tale -- it follows a traditional narrative path, leaves the audience with a warm, fuzzy feeling, and never really challenges o... Grosse Pointe Blank
Grosse Pointe Blank should come with a warning against advertisement-induced expectations which might diminish a viewer's appreciation of the film. The previews and TV commercials make the movie look like a frothy romantic comedy. In reality, Gro... Hard Rain
All through its production and into the early days of its initial, aborted pre-release publicity, Hard Rain bore the appropriate moniker of The Flood. Ultimately, however, Paramount Pictures, nervous that this movie would be confused with 1996's o... Ideal Husband, An
An Ideal Husband is a delightful parfait - an irresistible concoction of brilliant dialogue, sumptuous set design, top-notch acting, and a plot littered with Machiavellian twists. Possessing a light tone tinged with an acerbic accent, An Ideal Hus... Owning Mahowny
Owning Mahowny casts an unflinching gaze into a window of addiction of a sort not often portrayed in movies. Based on the true-life book "Stung" by Gary Stephen Ross, the film chronicles the facts of the case of a Toronto bank vice president who s... Phantom of the Opera, The
I have never been a fan of Andrew Lloyd Webber's phenomenally popular stage musical version of The Phantom of the Opera, so it will probably come as no surprise that the film adaptation, which is faithful to its inspiration, left me feeling underwh...