Movies starring Robin Williams Aladdin
One wonders what Disney is going to come up with next, and whether they'll be able to continue at the high level of quality attained by their recent batch of films. 1989's The Little Mermaid is nothing short of delightful, and Beauty and the Bea... August Rush
August Rush isn't just a bad movie - it's an aggressively bad movie. There are times when it tips the scales of absurdity and becomes almost comical. The film intends to be a modern day fable about fate and music and Dickensian characters but the...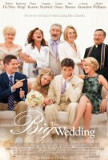 Big Wedding, The
Despite being adapted from a generally well-liked French film, The Big Wedding feels like nothing more ambitious than a big screen sit-com. It's tired and dated with too few laughs to justify the stultifying attempts at drama and the impossible-to-... Birdcage, The
Mike Nichols, the director of such well-received films as The Graduate and Working Girl, has taken the outrageous 1978 French farce, La Cage aux Folles, and, by tweaking, updating, and Americanizing it, come up with a huge winner. The Birdcage, as... Dead Again
Of the eight movies committed to celluloid by director Kenneth Branagh, five of them have been either adapted from one of Shakespeare's plays (Henry V, Much Ado About Nothing, Hamlet, Love's Labour's Lost) or have made significant use of the Bard's... Deconstructing Harry
Deconstructing: To write about or analyze in a way that questions traditional assumptions about certainty, identity, and truth, asserts that words can only refer to other words, and attempts to demonstrate how statements about any text subvert the... Father's Day
Fathers' Day simply has to be seen to be believed. It's beyond my comprehension how a motion picture with so much talent associated with it -- actors Robin Williams and Billy Crystal, super-producer Joel Silver, and director Ivan Reitman -- can be... Good Will Hunting
In essence, Good Will Hunting is an ordinary story told well. Taken as a whole, there's little that's special about this tale -- it follows a traditional narrative path, leaves the audience with a warm, fuzzy feeling, and never really challenges o...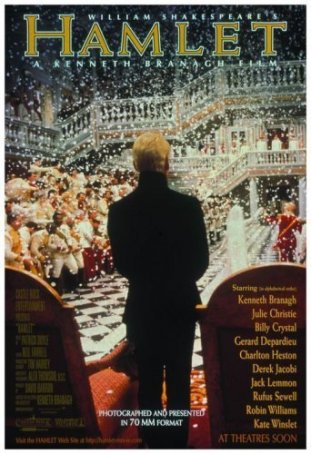 Hamlet
"Presenting the play uncut has allowed the characters to reveal even more, and we discover extra details about them which are usually lost on stage. The political situation becomes clearer, and Hamlet is revealed as a knowledgeable man of the thea... Happy Feet
Happy Feet is a weird movie. No one can accuse director George Miller and his co-writers of playing it safe, but there are some genres - such as family-friendly animation - where adherence to conventions can be viewed as a positive trait. 75 minu...