Movies directed by Mike Nichols Birdcage, The
Mike Nichols, the director of such well-received films as The Graduate and Working Girl, has taken the outrageous 1978 French farce, La Cage aux Folles, and, by tweaking, updating, and Americanizing it, come up with a huge winner. The Birdcage, as... Charlie Wilson's War
It's a curious thing. Whenever this much talent is assembled for a motion picture, the result inevitably seems to be a letdown. And to say that Charlie Wilson's War is topheavy with talent is to understate the matter. The cast features three Osc... Closer
If you pay attention to Hollywood's romantic comedies, the interaction between men and women is all about love and companionship. If you instead rely upon the philosophy of Closer, it's all about power. Closer starts like a nice romantic drama, w...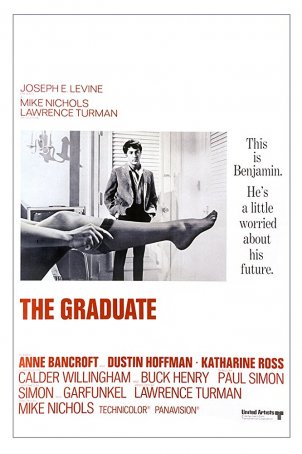 Graduate, The
Like fine wine, some film age well. The passage of years or decades does little to limit their capacity to provoke tears, laughter, or some other feeling. Then there are the vinegar vintages – movies that may be highly regarded at the time o... Primary Colors
It would be possible to write pages and pages comparing and contrasting the reality of Bill Clinton's 1992 Presidential campaign with the fictional one of Jack Stanton, the candidate in Primary Colors. Likewise, it would be equally possible to dev... What Planet Are You From?
Ever had the feeling that you're not getting the whole story? That's what it's like to watch What Planet Are You From?, which suffers from the kind of editing job that indicates a cluttered cutting room floor. The product that survived appears to... Wolf
"Even a man who is pure in heart,And says his prayers by night,May become a wolf when the wolfbane bloomsAnd the Autumn moon is bright."- The Wolf Man (1941) As the saying goes, "everything old is new again." In the Fall of 1992, there was Fran...