Movies starring Adrian Lester Doomsday
Take Mad Max, add elements of Escape from New York and I am Legend, insert a kick-ass heroine to rival Sigourney Weaver or Linda Hamilton, and employ strobe-like editing for the action sequences, and you have a fair approximation of Doomsday. Deri... Love's Labour's Lost
Love's Labour's Lost has always been regarded as one of the most enigmatic of Shakespeare's plays. In modern times, it is almost never performed, and, unlike the text of the Bard's major works, it fails to come alive on the printed page. In an in...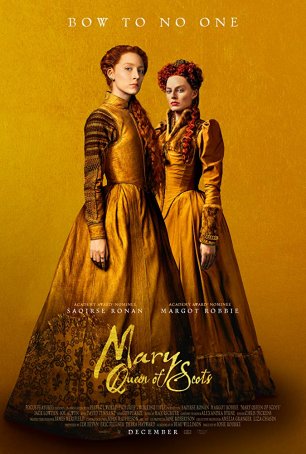 Mary Queen of Scots
Mary Queen of Scots is the latest motion picture to plunder the fractious history between England and Scotland during the middle centuries of the previous millennium. Although transpiring some 250 years after the events depicted in Outlaw King... Primary Colors
It would be possible to write pages and pages comparing and contrasting the reality of Bill Clinton's 1992 Presidential campaign with the fictional one of Jack Stanton, the candidate in Primary Colors. Likewise, it would be equally possible to dev... Starting out in the Evening
Starting out in the Evening is as much a meditation on the craft of writing as it is a May/December romance. It's a gentle, unhurried drama about how people can connect with each other through conversation, nonverbal gestures, and writing. The pa...