Movies starring Emily Mortimer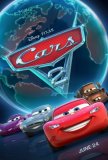 Cars 2
Seen in Disney 3-D. It was bound to happen: a dud for Pixar. Making a sequel to 2006's Cars was always something of a head-scratcher. The original movie, while possessing a certain charm, was among the studio's least inspired efforts and the dea... Chaos Theory
I have a strong dislike for artificial drama - stories where the so-called "characters" are little more than pawns for the screenplay to move around like pieces on a chess board. Such is the unfortunate case with Chaos Theory, a bogus and unconvin...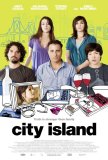 City Island
There is something a little retro about the relaxing blend of screwball comedy and low-key drama that represents Raymond De Felitta's City Island. An indie of the sort that achieved popularity during the 1990s but which has since fallen out of fav... Dear Frankie
Dear Frankie, the feature debut of director Shona Auerbach, is a cinematic definition of mediocrity. Neither awful nor impressive, it features moments of genuine power and instances when it is cloying. The end result is an unremarkable, unmemorab...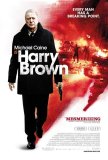 Harry Brown
For those who are principally familiar with Sir Michael Caine from his work during the past two decades, his role as the rough-and-tumble Harry Brown may seem a little out-of-character. After all, this isn't the sort of thing one expects from the ... Howl's Moving Castle
Now that Disney has joined Fox and Dreamworks in abandoning traditional animation for that of the 3-D computer generated variety, hand-drawn animation has become an endangered species (although, given the cyclical nature of this sort of thing, it wil...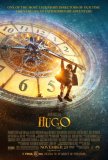 Hugo
With Hugo, Martin Scorsese has accomplished what few in Hollywood are willing to try: make a movie for adults that arrives without sex, violence, or profanity and earns a PG-rating. It's a fairy tale for mature viewers, but the airy exterior hides ... Lars and the Real Girl
Lars and the Real Girl is an example of how even the most ridiculous premise can be used to construct a smart, touching motion picture. The film sounds like it was developed with Adam Sandler or Will Ferrell in mind, but the key here is that, while... Love's Labour's Lost
Love's Labour's Lost has always been regarded as one of the most enigmatic of Shakespeare's plays. In modern times, it is almost never performed, and, unlike the text of the Bard's major works, it fails to come alive on the printed page. In an in...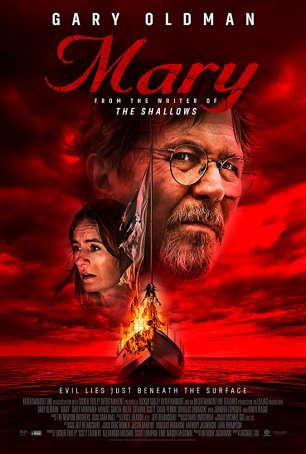 Mary
When watching something like Mary, it's useful to remember that actors, like all of us, have mouths to feed and bills to pay. That's why an Oscar winner like Gary Oldman and a respected actress like Emily Mortimer can find themselves adrif...