Movies directed by Hayao Miyazaki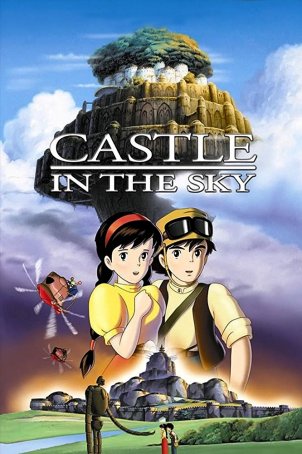 Castle in the Sky
Castle in the Sky is the third feature film by the Japanese grandmaster of animation, Hayao Miyazaki, and the first movie released by Studio Ghibli. Despite being successful in Japan and cementing Miyazaki's reputation in the worldwide anim... Howl's Moving Castle
Now that Disney has joined Fox and Dreamworks in abandoning traditional animation for that of the 3-D computer generated variety, hand-drawn animation has become an endangered species (although, given the cyclical nature of this sort of thing, it wil...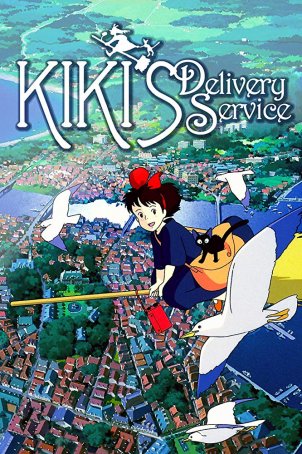 Kiki's Delivery Service
Kiki's Delivery Service is arguably among the "lesser" films of Hayao Miyazaki. Although considerably more arresting that the average animated kids' movie, Kiki's Delivery Service isn't on the same level as My Neighbor Totoro, Cast...
My Neighbor Totoro
What is it about Hayao Miyazaki's My Neighbor Totoro that makes it such a pleasant, immersive experience? Unlike just about any other animated film (including the other titles in Miyazaki's impressive oeuvre), My Neighbor Totoro contents i...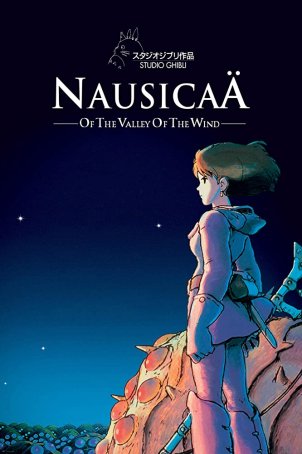 Nausicaa of the Valley of the Wind
Nausicaa of the Valley of the Wind, the first theatrical collaboration of Japanese animation icons Hayao Miyazaki (directing his second feature film) and Isao Takahata, led directly to the formation of Studio Ghibli, which was founded only a l...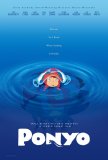 Ponyo
In some ways, watching Ponyo, the latest effort from Japanese master animator Hayao Miyazaki, is like taking a trip back into time. These days, everything to come out of American animated houses is computer-generated and/or 3-D. Gone are the tim...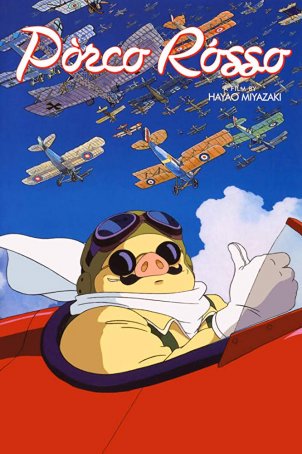 Porco Rosso
Porco Rosso is an outlier in the early canon of master Japanese animator Hayao Miyazaki – too dark and ambiguous for young children and too uneven for older viewers. Although superior to all but the best American-made animated motion pictures of... Princess Mononoke
For many years, Walt Disney and his army of crack artists dominated the world market for feature-length animation, bringing forth unforgettable classics like Snow White and the Seven Dwarves, Sleeping Beauty, and Pinocchio. Even today, many North ... Spirited Away
To animators across the world, Hayao Miyazaki is a god. Within the animation community, his work is revered, and fans of "anime" (Japanese animation) await each new Miyazaki film with the same degree of ill-concealed impatience as displayed by...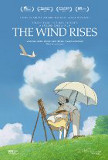 Wind Rises, The
Hayao Miyazaki has long been viewed as the world's premiere animator. His work was so revered by the founders of Pixar that, after taking over Disney's animation department, they worked out a deal with whereby the studio would distribute Miyazaki's...