Movies starring Lily Tomlin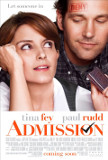 Admission
Admission is a serviceable, sporadically entertaining motion picture that has been aggressively developed for mainstream consumption. Infused with an almost relentless blandness, it's defined by soft comedy (a few laughs here and there), flaccid dr... Ant Bully, The
The Ant Bully is a sore disappointment to anyone hoping for a turnaround to the recent downward quality spiral of animated films. In fact, this movie may represent a new nadir for 3D animation. Although it's pretty enough to look at (although now... Flirting with Disaster
Different parts of the female anatomy fascinate various men. Some are drawn to legs, others to breasts, and others to hips. But Tony, one of the many characters to join the bizarre cross-country trek chronicled in Flirting with Disaster, is an ar... I Heart Huckabees
After seeing two previews for David O. Russell's I Heart Huckabees, I had no idea what it was about. Now, having seen the movie, I still feel like I'm on the outside looking in. I certainly realize why the preview is so obtuse. There's no way that tw... Nashville
Not only is Nashville the title of Robert Altman's 1975 cinematic masterpiece and the name of the city in which the action is set, but it is the biggest and most colorful character on a palette crammed with well-developed, interesting individuals. ...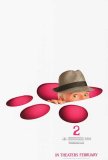 Pink Panther 2, The
I approached The Pink Panther 2 with the firm belief that, no matter how ill inspired it might be, it certainly couldn't be worse than its 2006 predecessor, which set a new low bar for all things Clouseau. In fulfilling those expectations, The Pin...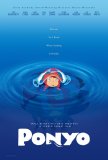 Ponyo
In some ways, watching Ponyo, the latest effort from Japanese master animator Hayao Miyazaki, is like taking a trip back into time. These days, everything to come out of American animated houses is computer-generated and/or 3-D. Gone are the tim... Prairie Home Companion, A
A Prairie Home Companion is proof that age has not caused director Robert Altman to turn toward conventional, crowd-pleasing forms of cinema. Despite a folksy, low-key appeal, this movie is likely to primarily interest fans of Garrison Keillor's p...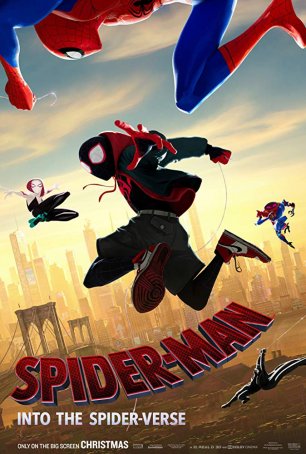 Spider-Man: Into the Spider-Verse
If you want something shaken up, who better to turn to than (Phil) Lord & (Chris) Miller? Apparently, their brand of concussive trembling was a little too much for the Star Wars universe but not so for the "Spider-Verse," a strange and won... Walker, The
It would be fair to characterize writer/director Paul Schrader as someone who's fascinated by the seamier side of human nature. Some of his best known screenplays, including Taxi Driver and Raging Bull for Martin Scorsese, have plumbed the depths ...