Movies starring Richard Jenkins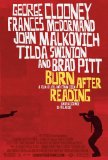 Burn After Reading
After watching the Coen Brothers spend years mowing their way through genres and upending conventions, one question comes to mind: Is there anything these guys can't do. Common wisdom suggests "no" and, after winning Oscars early this year for No...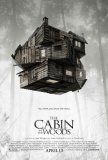 Cabin in the Woods, The
Note: The Cabin in the Woods works best if left unspoiled. Its impact relies not on a single unexpected twist but upon the cumulative impact of little unanticipated actions and incidents. It's virtually impossible to write anything coherent without...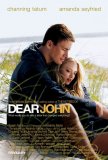 Dear John
Dear John delivers pretty much what one would expect from an adaptation of a Nicholas Sparks novel: a high-profile downer of a Harlequin romance. There's a market for this sort of movie, which lays it on thick and does everything possible to make ...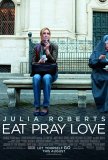 Eat Pray Love
Eat Pray Love is a muddle of a film - an overlong bore that either mistakenly thinks it's something more than a humdrum romance or has incorporated a variety of pretentions as window-dressing. In either case, the movie's quasi-preachy attitude eff... Flirting with Disaster
Different parts of the female anatomy fascinate various men. Some are drawn to legs, others to breasts, and others to hips. But Tony, one of the many characters to join the bizarre cross-country trek chronicled in Flirting with Disaster, is an ar...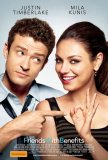 Friends with Benefits
Suddenly, it seems that every romantic comedy is using the "best friend" branch of the formula. There are no doubt sociological reasons for this perhaps having something to do with the increasing popularity of the "friend with benefits" (a.k.a. "fu... Fun with Dick and Jane
Have you ever gone through the painful experience of watching someone who was once good at something try to recapture their past glory? It can be in sports, acting, writing, or any number of vocations. That's the dubious opportunity Fun with Dick...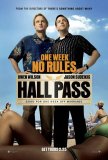 Hall Pass
In 1998, Bobby and Peter Farrelly pushed the raunchy comedy envelope with their breakout hit, There's Something about Mary. Since then, two things have changed: the Farrelly Brothers have become softer (Exhibit A: their PG-13 2005 romantic comedy, ... Intolerable Cruelty
For whatever reason, the Coen Brothers' comedies (such as Raising Arizona, The Hudsucker Proxy, and The Big Lebowski) have always garnered less critical attention than the filmmakers' more serious fare (such as Blood Simple, Barton Fink, and Fargo)...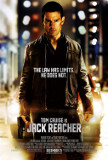 Jack Reacher
Jack Reacher has the distinction of being little more than it initially appears to be: a clumsily condensed mystery/thriller novel made into a movie that offers little more than every other clumsily condensed mystery/thriller novel made into a movi...