Movies directed by Will Gluck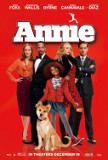 Annie
Most remakes are unnecessary but Annie is a bigger offender than many. Reeking of redundancy, the film not only proves incapable of overcoming the inevitable sense of déjà vu but, despite a host of cosmetic changes, it fails to answer the questio...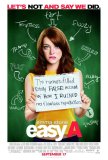 Easy A
Most movies about teenagers come in one of two flavors: romantic comedies or sex comedies. Then there are films like Easy A - smart, satirical jabs at aspects of popular culture that defy simplistic classification. These may be set in schools but...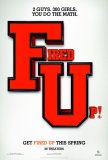 Fired Up!
They might as well have called this Cheer Movie. About the only thing to differentiate this dud of a comedy from the likes of Date Movie, Epic Movie, and Disaster Movie is the absence of the names Aaron Seltzer and Jason Friedberg on the credits....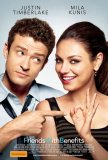 Friends with Benefits
Suddenly, it seems that every romantic comedy is using the "best friend" branch of the formula. There are no doubt sociological reasons for this perhaps having something to do with the increasing popularity of the "friend with benefits" (a.k.a. "fu...