Movies starring Justin Timberlake Alpha Dog
It goes without saying that it's dangerous for a lamb to spend time in the den of wolves, but when that lamb lingers longer than is necessary, the result is guaranteed. Alpha Dog, the 2006 Sundance Closing Night film whose resemblance to a real-lif...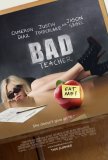 Bad Teacher
Bad Teacher takes a delicious premise and leaves a sour aftertaste. Despite the promise of something nasty and cutting, the film turns out to be as edgy as a dull razor with limp "raunchy" comedy and an unwillingness to push envelopes. The concept ... Black Snake Moan
Black Snake Moan is designed to look and sound like a B-grade exploitation flick. It opens with a hot sex scene followed shortly thereafter by the sight of a girl writhing on the ground in apparent sexual frustration. Later, there's booze and blu...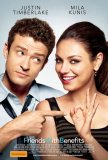 Friends with Benefits
Suddenly, it seems that every romantic comedy is using the "best friend" branch of the formula. There are no doubt sociological reasons for this perhaps having something to do with the increasing popularity of the "friend with benefits" (a.k.a. "fu...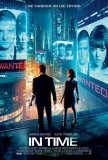 In Time
Andrew Niccol is fascinated by the impact of futuristic technologies on society. His gripping feature debut, 1997's Gattaca, explored a civilization in which genetic tinkering rendered natural reproduction obsolete. With In Time, he is again looki...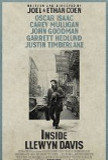 Inside Llewyn Davis
A perusal of the Coen Brothers' filmography reveals a penchant for the offbeat and absurd. They almost never do anything conventional, which makes Inside Llewyn Davis surprising. A Valentine to late-'50s and early-'60s folk music (pre-Dylan), the m...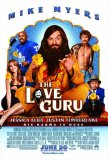 Love Guru, The
To some, Mike Myers is Wayne. To others, he is Austin Powers or the voice of Shrek. It's doubtful that he will be Guru Pitka to many. The Love Guru, Myers' latest film and his most recent live-action endeavor since The Cat in the Hat, is as unmem...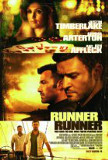 Runner Runner
Runner Runner contains elements that, if properly nurtured and presented, could form the basis of a compelling film noir. Unfortunately, director Brad Furman is less interested in developing characters and building tension than he is in shaking the... Shrek the Third
Four words say all that needs to be said about Shrek the Third: more of the same. The problem is, what seems fresh and pleasing the first time through starts to feel a little stale by the time we've gone through it three times (not counting video ...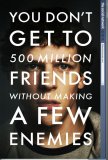 Social Network, The
Website development as a blood sport - that's what it comes down to. The Social Network shows that, when pet projects are at issue, nerds can get as nasty and dirty as the most skilled backstabbers and double-dealers. The film, which is a joint p...