Movies starring Jason Segel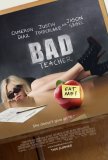 Bad Teacher
Bad Teacher takes a delicious premise and leaves a sour aftertaste. Despite the promise of something nasty and cutting, the film turns out to be as edgy as a dull razor with limp "raunchy" comedy and an unwillingness to push envelopes. The concept ...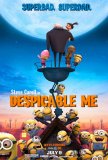 Despicable Me
Seen in standard (non-IMAX) 3-D. 2010 has not been a vintage year for movies in general, but it has been an uncommonly good year for animated films. With Toy Story 3 leading the way, the latest crop of big screen animated fare has emphasized th...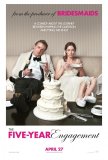 Five Year Engagement, The
The team behind The Five Year Engagement - producer Judd Apatow, director/co-writer Nicholas Stoller, and co-writer/star Jason Segel - is the same group responsible for Forgetting Sarah Marshall. Despite that, this movie feels less like the often ... Forgetting Sarah Marshall
With The 40-Year-Old Virgin, Judd Apatow succeeded in an endeavor that foiled many of the more accomplished directors to precede him: the merging of the romantic comedy, a quintessential "female genre," with the raunchy comedy, a quintessential "ma...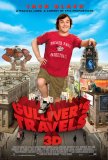 Gulliver's Travels
With the arrival of this "adaptation" of Gulliver's Travels, author Jonathan Swift must be spinning in his grave fast enough to make a top dizzy. If Swift was alive, no doubt he'd demand that his name be removed from the credits. Little of his sati...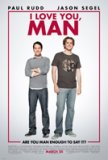 I Love You, Man
It has long been my contention that the male bonding movie, or so-called "buddy movie," is actually a romantic comedy without the sex. I Love You, Man makes this explicit - it's a buddy movie with all of the rom-com elements exaggerated out of prop...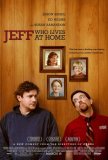 Jeff, Who Lives at Home
Jeff, Who Lives at Home is the second mainstream offering from mumblecore* directors Jay & Mark Duplass. The brothers took their first stab at reaching a broader audience with 2010's Cyrus, an affecting drama that demonstrated Jonah Hill's ability ... Knocked Up
For Knocked Up, writer/director Judd Apatow's sophomore feature, the filmmaker has elected to follow pretty much the same formula that made his debut, The 40 Year Old Virgin, such a success. Considering how winning the formula is, it's a safe appro...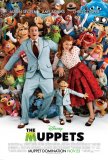 Muppets, The
The Muppets is a rare family film likely to appeal more to parents than to their offspring. Although it's true that most kids today know a thing or two about Jim Henson's creations (the movie's premise - that they have vanished into obscurity since...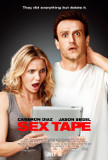 Sex Tape
Two fundamental problems afflict Sex Tape (aside from the fact that it's not consistently funny): a shocking ignorance about the state of modern technology and a mistaken belief that the subject matter is inherently edgy. The screenplay is disappoi...