Movies starring Russell Brand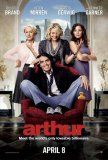 Arthur
It's amazing how a lifeless, pointless remake can provoke pangs of nostalgia about a mediocre movie. Such is the case with Arthur. The kindest thoughts I have ever experienced about the 1981 original occurred while I was watching Russell Brand and...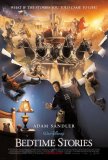 Bedtime Stories
For Adam Sandler, who has lived most of his on-screen life in the realm of PG-13, Bedtime Stories represents a new direction: family friendliness. With his characteristic sarcasm dialed down and his profanity and sexual humor nearly absent, Sandle...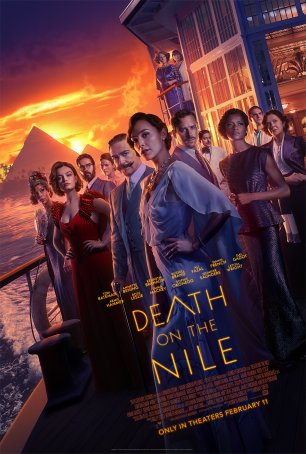 Death on the Nile
It has been noted that the film's publicists are in a difficult position when it comes to marketing Kenneth Branagh's second outing as famed detective Hercule Poirot, Death on the Nile. Since the pre-pandemic production completed filming, no f...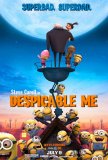 Despicable Me
Seen in standard (non-IMAX) 3-D. 2010 has not been a vintage year for movies in general, but it has been an uncommonly good year for animated films. With Toy Story 3 leading the way, the latest crop of big screen animated fare has emphasized th...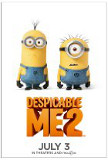 Despicable Me 2
Despicable Me 2 feels like a opportunity to get together with some old friends, hang out, and discover what they've been up to. The movie lacks the high voltage wit of its predecessor but the breezy charm is still in place and, especially for kids,... Forgetting Sarah Marshall
With The 40-Year-Old Virgin, Judd Apatow succeeded in an endeavor that foiled many of the more accomplished directors to precede him: the merging of the romantic comedy, a quintessential "female genre," with the raunchy comedy, a quintessential "ma...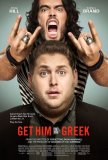 Get Him to the Greek
In the midst of the testosterone and special effects that dominated the 2009 summer box office, along came a raunchy comedy called The Hangover that not only became one of the year's biggest hits but re-affirmed that there is a place for rude, crud...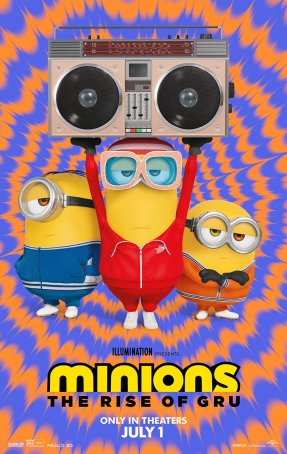 Minions: The Rise of Gru
Director Kyle Balda has been with the Minions since their inception. He began working in the art department for Despicable Me and Despicable Me 2, then moved to the (co-)director's chair for Minions and Despicable Me 3. If nothing else, that assur...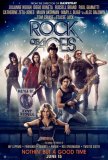 Rock of Ages
Rock of Ages, based on the musical play of the same name, is a celebration of '80s excess and, especially, music. Featuring roughly two-dozen covers of (mostly) Top 40 hits by Sytx, Def Leppard, REO Speedwagon, Whitesnake, Starship, Pat Benatar, Gu...