Movies starring Lucy Punch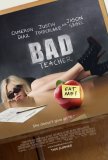 Bad Teacher
Bad Teacher takes a delicious premise and leaves a sour aftertaste. Despite the promise of something nasty and cutting, the film turns out to be as edgy as a dull razor with limp "raunchy" comedy and an unwillingness to push envelopes. The concept ...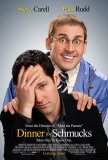 Dinner for Schmucks
There's something a little "off" with Dinner for Schmucks. The premise, borrowed from Francis Veber's 1999 French farce, The Dinner Game, hasn't improved significantly as a result of its translation into English. The film is sporadically amusing ...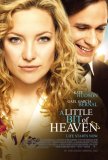 Little Bit of Heaven, A
One of my fears when watching movies about characters coping with cancer is that they will turn into Lifetime disease-of-the-week melodramas: shallow, plot-by-numbers chronologies of the disease's progression that become either manipulative tear-je...