Movies starring Jessica Alba Awake
As is often true of "high concept" movies like this one, the most interesting aspect - the hook that gets us into the theater - does little more than add some color. Awake, the writing/directing debut of Joby Harold (who might not be given another... Eye, The
The Eye is another PG-13 ghost story adapted from an Asian original, and that probably says all that needs to be said about it. Want more evidence of why is may not be the best choice for an evening's entertainment? It stars one of the most attra... Fanstastic Four: Rise of the Silver Surfer
Be careful what you wish for, you may get it… For non comic book fans over the age of 13, Fantastic Four: Rise of the Silver Surfer is a tedious, incoherent bore. For comic book fans of any age, it is an atrocity - the cinematic desecration o... Fantastic Four, The
Fantastic Four is the comic book that gave birth to Marvel Comics, making it the older sibling to such better-known titles as Spider-Man, X-Men, and The Incredible Hulk. The reason Fantastic Four has been relegated to the role of "ugly stepsister"... Good Luck Chuck
A film like Good Luck Chuck makes one appreciate what Judd Apatow has accomplished with his films The 40-Year-Old Virgin and Knocked Up. All three pictures belong to the "raunchy romantic comedy" genre, but Apatow has achieved something impressive... Into the Blue
On some level, I feel that I should have been able to enjoy Into the Blue. It has all the elements one would expect from a "so bad it's good" feature: cheesy dialogue, a script that could have been written by two chimpanzees, acting that would mak...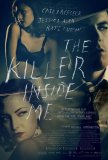 Killer Inside Me, The
The Killer Inside Me, British director Michael Winterbottom's adaptation of American pulp writer Jim Thompson's novel, is full of nice little touches, but somehow misses the mark when it comes to the big picture. Winterbottom's approach is a littl...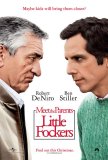 Little Fockers
Watching Little Fockers is a depressing experience. Rarely does a comedy bring such an overpowering sense of sadness. Admittedly, I laughed a few times and am willing to admit that the experience as a whole was more bearable than the trial of sitti...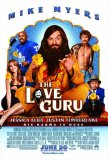 Love Guru, The
To some, Mike Myers is Wayne. To others, he is Austin Powers or the voice of Shrek. It's doubtful that he will be Guru Pitka to many. The Love Guru, Myers' latest film and his most recent live-action endeavor since The Cat in the Hat, is as unmem...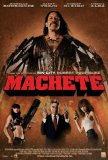 Machete
I went to Machete expecting an exploitation film and got a socio-political lecture instead. Although an exaggeration, that's the way it sometimes felt. Director Robert Rodriguez understands the exploitation genre and delivers everything one crave...