Movies starring Michael Chiklis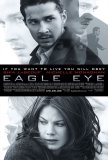 Eagle Eye
There is no truth to the rumor that free frontal lobotomies will be performed at the entrance to all theaters showing Eagle Eye. This movie tests the viewing public's tolerance for enduring crass stupidity when the payoff is a series of repetiti... Fantastic Four, The
Fantastic Four is the comic book that gave birth to Marvel Comics, making it the older sibling to such better-known titles as Spider-Man, X-Men, and The Incredible Hulk. The reason Fantastic Four has been relegated to the role of "ugly stepsister"...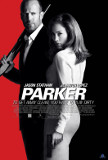 Parker
Parker delivers just about what the average viewer would expect from it: a Jason Statham-flavored action thriller (as opposed to, say, a Matt Damon-flavored action thriller or a Rock-flavored action thriller). Statham, like John Wayne in his heyday... Spirited Away
To animators across the world, Hayao Miyazaki is a god. Within the animation community, his work is revered, and fans of "anime" (Japanese animation) await each new Miyazaki film with the same degree of ill-concealed impatience as displayed by...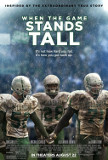 When the Game Stands Tall
When the Game Stands Tall is one of those cliché-riddled feel good movies that, by trying too hard to be inspirational, ends up as cloying and overly sentimental. At first glance, the narrative trajectory might seem to be on a different vector fr...