Movies starring Ioan Gruffudd Amazing Grace
As a history lesson, Amazing Grace is okay. It stays reasonably true to the established record with minimal embellishment. However, as motion picture, the film is lacking in several key areas. The presentation is choppy, with lengthy sections dev... Fanstastic Four: Rise of the Silver Surfer
Be careful what you wish for, you may get it… For non comic book fans over the age of 13, Fantastic Four: Rise of the Silver Surfer is a tedious, incoherent bore. For comic book fans of any age, it is an atrocity - the cinematic desecration o... Fantastic Four, The
Fantastic Four is the comic book that gave birth to Marvel Comics, making it the older sibling to such better-known titles as Spider-Man, X-Men, and The Incredible Hulk. The reason Fantastic Four has been relegated to the role of "ugly stepsister"...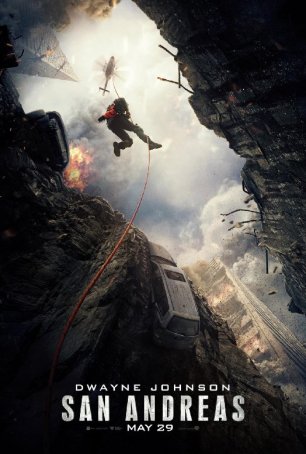 San Andreas
San Andreas is exactly what one might expect it to be - no more and no less. It's as if director Brad Peyton (Journey 2: The Mysterious Island) and screenwriter Carlton Cuse assembled this movie after attending a Disaster 101 course. Although tec...
Sanctum
There's something about an effective "man versus nature" film that gets the blood pumping. Maybe it's because the situation is often more dire than in a traditional thriller, or perhaps it's the sheer implacability of the adversary, but the diffi...