Movies starring Martin Lawrence Bad Boys
48 Hours, Beverly Hills Cop, and Lethal Weapon were all, to some extent, reasonably entertaining action films. The unavoidable result of their success has been a long string of sequels and rip-offs. The latest is Bad Boys, an overlong sample ...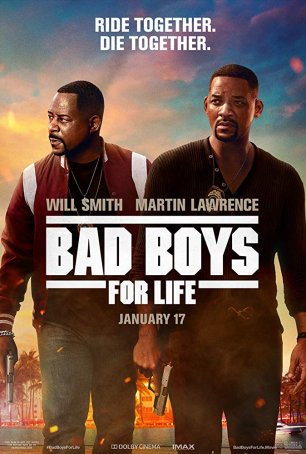 Bad Boys for Life
Has the passage of 18 years and the removal of Michael Bay from the director's chair revived or redeemed the roadkill represented by the previous Bad Boys sequel? To a certain extent, yes, but only when one considers that the third installme... Bad Boys II
The only thing as bad as bad comedy is bad action. Bad Boys II has plenty of both. In fact, those two things are all it has, unless you count the small helping of bad drama. When it comes to this movie, the word "bad" initially seems highly appr...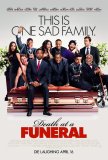 Death at a Funeral
Death at a Funeral addresses the question of whether a British comedy featuring a bunch of white guys can translate into an American setting with a group of (primarily) black characters. Since the answer is "yes," this says something about the fle... Thin Line between Love and Hate, A
A Thin Line Between Love and Hate is muddled to the point of tedium. The screenplay is credited to four writers, and its unevenness argues that none of them were on the same wavelength. Subplots start but never finish, characters come and go... Welcome Home Roscoe Jenkins
On the surface, Welcome Home Roscoe Jenkins is just another Martin Lawrence comedy, filled with slapstick, crude sexual shenanigans, and cruelty to animals. But, looking a little deeper, one discovers a surprisingly dark undercurrent. There's a p... Wild Hogs
Wild Hogs is more tired, worn out, and sagging than its protagonists - an arthritic comedy whose humor is below mediocre and whose drama is cringe-worthy. Were it not for the marketability of its stars, this movie would be headed directly for Netf...