Movies starring Joe Pantoliano Bad Boys
48 Hours, Beverly Hills Cop, and Lethal Weapon were all, to some extent, reasonably entertaining action films. The unavoidable result of their success has been a long string of sequels and rip-offs. The latest is Bad Boys, an overlong sample ...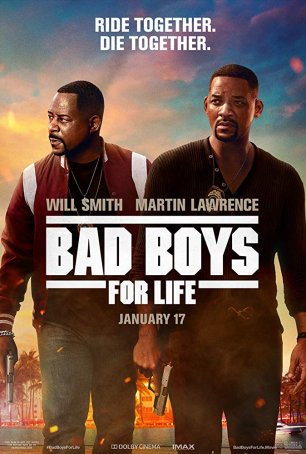 Bad Boys for Life
Has the passage of 18 years and the removal of Michael Bay from the director's chair revived or redeemed the roadkill represented by the previous Bad Boys sequel? To a certain extent, yes, but only when one considers that the third installme... Bad Boys II
The only thing as bad as bad comedy is bad action. Bad Boys II has plenty of both. In fact, those two things are all it has, unless you count the small helping of bad drama. When it comes to this movie, the word "bad" initially seems highly appr... Bound
Bound appears to be ripe with all the elements necessary for a top-notch exploitation flick: leather, guns, gangsters, blood, and a couple of hot-to-trot lesbians. From the first scene, however, it's obvious that the writing/directing team of... Daredevil
In the Pantheon of Marvel Comics superheroes, Daredevil is more of a demi-god than a full-blown deity. He's a notch below Spider-Man, The Fantastic Four, The Hulk, and The X-Men. 20th Century Fox has acknowledged this when determining Daredevil's...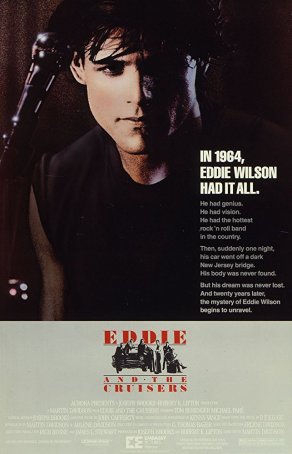 Eddie and the Cruisers
Warning: Extreme spoilers. I will write openly about the ending. Okay, the movie came out 35 years ago but don't say you haven't been warned… To me, Eddie and the Cruisers has always seemed like a missed opportunity. The premise is ... Matrix, The
There's no sophomore jinx for the Wachowski Brothers. Andy and Larry, a pair of obviously talented film makers, have returned to theaters with The Matrix, a science fiction thriller that is every bit the match of their debut effort, Bound, for ten... Memento
Memory - it is one of the key elements that separates human beings from animals. It is one of the basic building blocks of personality. Who we are is shaped as much by our experiences as by our environment. Memory can also be unreliable, not to ... Racing Stripes
Although perhaps a little unkind, the best description I can think of for Racing Stripes is that it's a "Babe wannabe." The new film has many of the same qualities, but it isn't as fresh, as witty, or as affecting as the 1995 movie or its 1998 seq...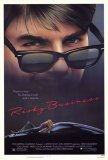 Risky Business
For Tom Cruise, 1983 was the year of his Ascension, although the Coronation would have to wait until Top Gun in 1986. Before 1983, Cruise was regarded as an up-and-coming actor, someone to watch. But with the double-barreled success of the teen r...