Movies starring Gabrielle Union Bad Boys II
The only thing as bad as bad comedy is bad action. Bad Boys II has plenty of both. In fact, those two things are all it has, unless you count the small helping of bad drama. When it comes to this movie, the word "bad" initially seems highly appr... Bring It On
Filmmakers are clearly running low on subject matter for sports movies. Somehow, however, that doesn't stop the projects from being greenlighted, so, over the years, just about every sport or pseudo-sport has been used as the subject of one of the...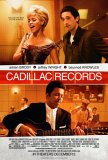 Cadillac Records
Cadillac Records, while not a "musical" in the traditional sense, is close to 50% musical content and 50% drama. Accordingly, it's about 50% good and 50% bad. The re-creations of some of the most noteworthy blues and early rock tunes from the '50...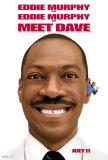 Meet Dave
Back in the 1980s, it wasn't uncommon to hear Eddie Murphy referred to as a "comic genius." 20 years later, the man who once made a concert film called Raw has become a purveyor of PG-rated pabulum. At one point, Murphy could deliver while collec...