Movies in the Comedy/Science Fiction genre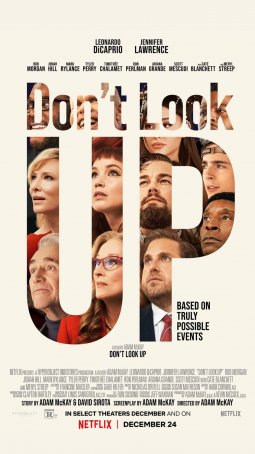 Don't Look Up
When I finished watching Don't Look Up, I couldn't avoid asking the obvious question: How did this go so wrong? Despite a to-die-for cast and a seemingly can't-miss premise, Don't Look Up is a failure on too many levels and, although t... Hitchhiker's Guide to the Galaxy, The
For those who are fans of Douglas Adams' Hitchhiker's five-book "trilogy," I have two words of advice: Don't Panic! The 2005 film version of the book isn't nearly as bad as many Hitchhiker's lovers have feared. Of course, it's also not as good as i...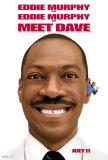 Meet Dave
Back in the 1980s, it wasn't uncommon to hear Eddie Murphy referred to as a "comic genius." 20 years later, the man who once made a concert film called Raw has become a purveyor of PG-rated pabulum. At one point, Murphy could deliver while collec...
Repo Man
Over the years since its March 1984 release, Alex Cox's debut feature, Repo Man, has developed a reputation as a "cult classic." Unlike many other films to claim that badge, this one deserves it. Largely dismissed by mainstream audiences dur...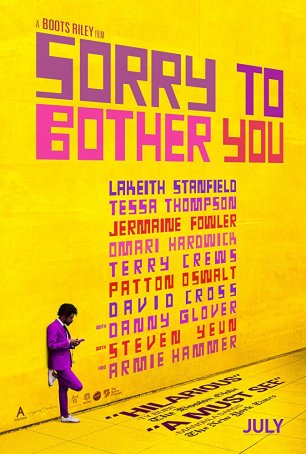 Sorry to Bother You
Sorry to Bother You may be 2018's answer to 2017's Get Out – an entertaining film with a strong socio-political subtext. At times very funny and occasionally outrageous, Sorry to Bother You defies expectations with a fresh take on survi...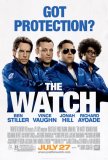 Watch, The
Comedy-based "science fiction" needn't be universally appalling but, to work, it has to be handled with more skill and care than is evident here. The Watch is a studio turd marinated in eau de skunk that stinks worse than week-old fish. It might ha...