Movies starring Rebecca De Mornay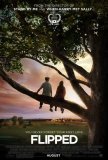 Flipped
Flipped is Rob Reiner's best film in 18 years, and includes echoes of two of his most accomplished efforts, The Sure Thing and Stand By Me. It also may be 2010's best romantic comedy. And it is being buried by Warner Brothers because of a concern...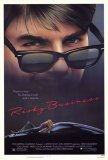 Risky Business
For Tom Cruise, 1983 was the year of his Ascension, although the Coronation would have to wait until Top Gun in 1986. Before 1983, Cruise was regarded as an up-and-coming actor, someone to watch. But with the double-barreled success of the teen r... Runaway Train
Long before Keanu Reeves was stuck on board a speeding bus, Jon Voight, Eric Roberts, and Rebecca De Mornay were trapped on a runaway train. And, while there are significant differences between Jan De Bont's Speed and Andrei Konchalovsky's 1985 th...