Movies starring Tim Allen Galaxy Quest
Back in the years when Star Trek was still a cult phenomenon (instead of a mainstream cash cow for Paramount Pictures), fan fiction was about the only way Trekkies could experience the latest exploits of their favorite characters. One of the more ... Redbelt
Most directors, upon entering a genre with which they lack familiarity, adhere strictly to "the book." David Mamet, however, throws "the book" out the window. The resulting movie, a mixed martial arts concoction called Redbelt, is different than ... Santa Clause 2, The
The Santa Clause 2 is a worthy successor to the original 1994 film – that is to say, anyone under age 10 will be enchanted; anyone over age 10 will have trouble stifling their boredom. The movie has a laudable quality or two, but overestimating ... Santa Clause 3, The
You get what you expect with The Santa Clause 3. The two previous movies in the franchise have adequately prepared potential viewers for the experience of sitting through the third. The bland sameness of these films disallows the possibility of d... Santa Clause, The
This is what happens when someone takes what might have been a moderately-entertaining television Christmas special and tries to adapt it for the big screen. The Santa Clause isn't an unmitigated disaster, but it's also a whole lot less impres... Toy Story
Ever wonder how toys apparently get from one place to another with no human help? Toy Story, Disney's first feature-length foray into computer animation, postulates that they do it all by themselves. Toys have their own magical world which comes ... Toy Story 2
Four years ago, the release of Toy Story forever changed the face of animated motion pictures. The astonishing, three-dimensional quality of John Lasseter's work amazed both average movie-goers and hard-to-impress critics. Now, in 1999, the toys a...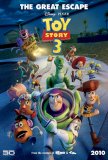 Toy Story 3
Seen in standard (non-IMAX) 3-D. Pixar has done it again, extending an amazing streak of successes that stretches all the way back to the original Toy Story, which changed the face of feature length animation when it reached theaters in 1995. N...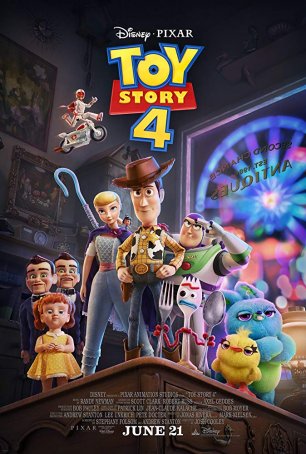 Toy Story 4
By nature, endings are sad. Therefore, it's understandable if a few tears are shed when the final credits begin rolling at the conclusion of Toy Story 4. After all, according to everyone involved, this is reallytrulywepromisethistime the swa... Wild Hogs
Wild Hogs is more tired, worn out, and sagging than its protagonists - an arthritic comedy whose humor is below mediocre and whose drama is cringe-worthy. Were it not for the marketability of its stars, this movie would be headed directly for Netf...