Movies starring Joan Cusack Arlington Road
There's no doubt that the subject matter tackled by Arlington Road is topical. Terrorism at home is a very real danger in this current climate of world uncertainty, and, arguably, a greater danger is posed to U.S. security by radical political gro... Chicken Little
With Chicken Little, Walt Disney's in-house animation department has made the transition from hand-drawn to computer-drawn imagery. As debuts go, this is not a stellar one. It is bogged down by many of the problems that have plagued Disney's rece...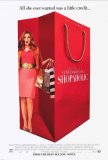 Confessions of a Shopaholic
It has been a long time since I came as close to walking out of a movie as I did with Confessions of a Shopaholic. Not only did I find this production to be irritating, unfunny, and lacking in entertainment value, but I found its underlying slavis... Grosse Pointe Blank
Grosse Pointe Blank should come with a warning against advertisement-induced expectations which might diminish a viewer's appreciation of the film. The previews and TV commercials make the movie look like a frothy romantic comedy. In reality, Gro... High Fidelity
Even in his early roles, like a supporting part in John Hughes' Sixteen Candles and the male lead in Rob Reiner's delightful The Sure Thing, there was something idiosyncratic about John Cusack's work. Recently, however, this quality has become mor... Martian Child
Martian Child wants to make us cry. It nearly made me gag. This is an exercise in shameless and inept emotional manipulation. The film doesn't try to hide what it's doing. If you don't cry, it hasn't worked. There's not a single genuine human e...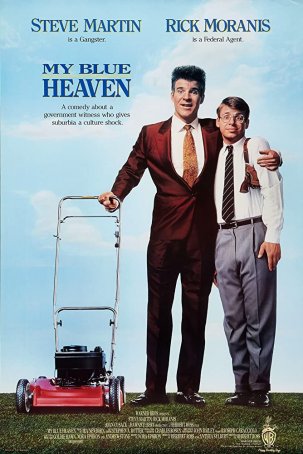 My Blue Heaven
Was there ever a bigger misuse of talent than the one evident in 1990's My Blue Heaven? Not only were both leads, Steve Martin and Rick Moranis, miscast but the director, Herbert Ross (Steel Magnolias), is tone-deaf when it comes to comedic ...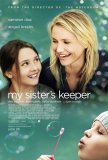 My Sister's Keeper
Death is as natural a part of life as is birth; every existence ends in the former as it begins in the latter. Human beings, however, have a natural aversion to addressing death in an open and honest manner. It's as unsuitable for polite conversa...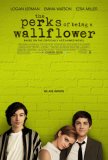 Perks of Being a Wallflower, The
Most of us, even some who were part of the "in crowd," think of ourselves as having been outsiders during high school. It's the nature of adolescence. Movies like Stephen Chbosky's The Perks of Being a Wallflower capture the awkwardness, the lonel... Runaway Bride
For years now, there have been discussions about a sequel to the surprise 1990 romantic comedy blockbuster, Pretty Woman. Aside from once again propelling Roy Orbison's title tune up the pop charts, that film had the distinction of establishing Ju...