Movies starring Hugh Dancy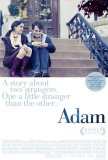 Adam
Under the best of circumstances, a relationship demands work and nurturing. Like a plant, it must be carefully tended after it sprouts and guided to maturity. Neglect can cause it to wither or become stunted or overgrown. Adam chronicles the rela... Basic Instinct 2
Who would have imagined that the most appropriate word to describe Basic Instinct 2 would be "boring?" This plodding, pretentious follow-up to 1992's hit replaces Paul Verhoeven's lurid, over-the-top style with the leaden rhythms of Michael Caton-... Blood and Chocolate
How do you get a werewolf movie to earn a PG-13 rating? Turn it into a Harlequin romance. Actually, Blood and Chocolate still shows signs of neutering but what has been toned down to get the teen-friendly classification is the sex and nudity not ...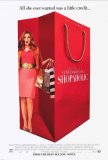 Confessions of a Shopaholic
It has been a long time since I came as close to walking out of a movie as I did with Confessions of a Shopaholic. Not only did I find this production to be irritating, unfunny, and lacking in entertainment value, but I found its underlying slavis...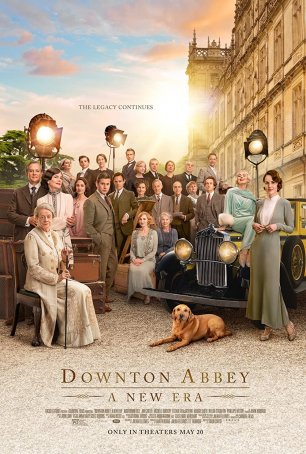 Downton Abbey: A New Era
The term "fan service" is often used in association with popular genre projects: Marvel films, Star Trek, Star Wars, and the like. The two Downton Abbey films (the first, released in 2019, and its sequel, A New Era) illustrate that even Ma... Evening
Evening, based on the 1998 bestseller by Susan Minot, is an example of a well-told familiar story. There are no surprises during the course of the film, which transpires across two time frames (1954 and 1998), but the strength of the screenplay an...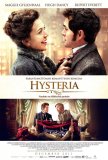 Hysteria
Hysteria's "hook" is that it chronicles the development of one of the 20th century's most popular home appliances: the vibrator. However, although the details surrounding the deplorable state of women's medicine during the Victorian era are intrigu... Jane Austen Book Club, The
The Jane Austen Book Club is an example of how a movie can follow the general plot of a book yet fail to capture the spirit. The problem is a simple one to identify: much of the enjoyment derived from Karen Joy Fowler's novel comes from the way in...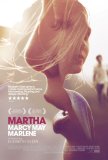 Martha Marcy May Marlene
Martha Marcy May Marlene is a quiet, non-judgmental character study that takes us into the mind and heart of a cult survivor. By flashing back and forth in time periods between the "present" and the "recent past," the film builds a picture of the t...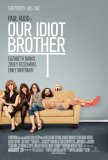 Our Idiot Brother
Lately, comedies seem to come in two flavors: profane raunch-fests that seek to garner laughs via shock tactics and big-screen sit-coms. Despite Zooey Deschanel's repeated utterance of the word "fuck" and a dud of a threesome, Our Idiot Brother fal...