Movies starring Eileen Atkins Evening
Evening, based on the 1998 bestseller by Susan Minot, is an example of a well-told familiar story. There are no surprises during the course of the film, which transpires across two time frames (1954 and 1998), but the strength of the screenplay an...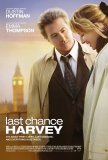 Last Chance Harvey
Last Chance Harvey is a standard-order romantic comedy with a couple of unusual ingredients that make it worthy of notice. It is common, of course, for movies of this genre to focus on young, photogenic individuals. While not unheard of, romantic...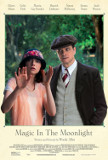 Magic in the Moonlight
Working at his current pace, Woody Allen delivers one film per year. Unfortunately, it has been decades since Allen's endeavors have been consistently good. In fact, even as far back as the 1990s, quality movies have been more the exception than th...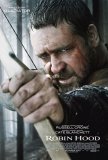 Robin Hood
The tale of Robin Hood is one of several dozen Hollywood staples that experiences re-makes or re-interpretations on a regular basis by the motion picture industry. If nothing else, that's a testimony to the legend's enduring popularity. The most ...