Movies directed by Woody Allen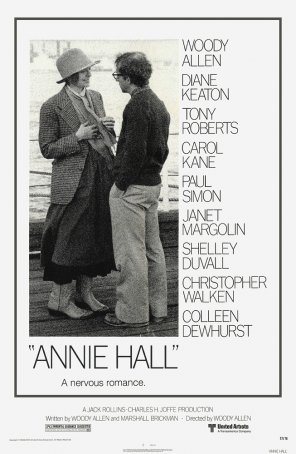 Annie Hall
In today's climate, it may no longer be in vogue to offer a laudatory assessment of Woody Allen's 1977 Oscar-winner, Annie Hall but, dammit, this is a really good movie and doesn't deserve the opprobrium it sometimes receives because of ...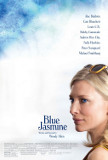 Blue Jasmine
It's all about Cate. Blue Jasmine, Woody Allen's latest, is a loose reworking of Tennessee Williams' A Streetcar Named Desire. It's narratively uneven but the occasional lapses of focus are rescued by Cate Blanchett's riveting lead performance. Th... Bullets over Broadway
Sure as the turning of the leaves, this time of the year, fresh with the scent of Oscars to come, brings the release of a new Woody Allen motion picture. Two years ago, his Fall contribution was Husbands and Wives. Last year, it was Manhattan Mur... Cassandra's Dream
With Cassandra's Dream, we may finally be seeing confirmation of what many have suspected for years: that Woody Allen's period of greatness as a filmmaker is over. A few years ago, Match Point provided hope that we might be observing a re-invention... Celebrity
Woody Allen's 1998 feature entry, Celebrity, is arguably his weakest film in half a decade, failing to reach the level of entertaining mediocrity attained by such middle-of-the-road features as Mighty Aphrodite and Deconstructing Harry, and falling... Deconstructing Harry
Deconstructing: To write about or analyze in a way that questions traditional assumptions about certainty, identity, and truth, asserts that words can only refer to other words, and attempts to demonstrate how statements about any text subvert the... Everyone Says I Love You
In the past decade, only two live-action, mainstream musical motion pictures have been released. While the first, Little Shop of Horrors, met with some success, the second, Newsies, was a box-office disaster. The poor performance of the Disney-ba...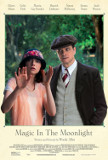 Magic in the Moonlight
Working at his current pace, Woody Allen delivers one film per year. Unfortunately, it has been decades since Allen's endeavors have been consistently good. In fact, even as far back as the 1990s, quality movies have been more the exception than th... Manhattan
There are three kinds of Woody Allen movies: the comedies, the dramas, and the hybrids. Manhattan, which many critics believe to be Allen's most complete motion picture, belongs solidly in the third category - it has plenty of humorous lines (some... Manhattan Murder Mystery
What happens when a bored wife thinks her kindly old neighbor commits a murder? Woody Allen attempts to answer the question in his latest cinematic endeavor, Manhattan Murder Mystery. Carol Lipton (Diane Keaton) and her husband Larry (Woody A...