Movies directed by Woody Allen Match Point
In my review of Woody Allen's previous misfire, Melinda and Melinda, I wrote the following: "Lately, Allen's films have sunk into a state of heightened mediocrity - sporadically entertaining, but often disappointing, at least for those clinging to ... Melinda, Melinda
Figuring out where Woody Allen's career began its downward spiral requires little more than a glance at his filmography: 1992, with Shadows and Fog. It may be coincidental that his ugly breakup with Mia Farrow occurred shortly thereafter, but Allen ...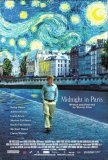 Midnight in Paris
From time-to-time, I suppose we all succumb to daydreams of what it might be like to have lived during a different, perhaps simpler era. Filmmaker Woody Allen, whose cinematic recipes have often incorporated more than a pinch of nostalgia, embraces... Mighty Aphrodite
The film opens in an amphitheater in Greece, with an appropriately-garbed Greek chorus chanting of the deeds of Achilles and Oedipus. Suddenly, unexpectedly, the masked men and women decide to switch to the tale of Lenny Weinrib (Woody Allen) -- d...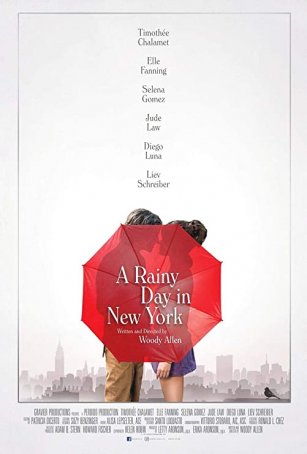 Rainy Day in New York, A
It's past time for Woody Allen to go gently into retirement. The Oscar-winning director, having made some of the 20th century's most memorable comedies, has nothing left to prove and his recent output is indicative of someone with no more sto... Scoop
Woody Allen fans were thrilled when his 2005 feature, Match Point, signaled a return to form for the respected director. That, as much as anything, fueled anticipation for Scoop. There were reasons for optimism. The film, like its predecessor, i...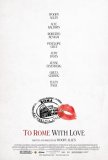 To Rome with Love
Once upon a time, calling a movie "lesser Woody Allen" might be considered a slap in the face. Now, it's more-or-less expected. In the last decade, Allen has directed two good movies: Match Point and Midnight in Paris. Everything else has been med...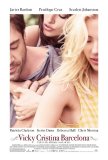 Vicky Cristina Barcelona
There was hope in 2005 that Woody Allen had re-discovered his groove with the release of Match Point. Since then, however, he has slipped back into the sinkhole of mediocrity that kept him from greatness throughout most of the '90s and '00s. Unfo...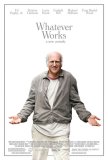 Whatever Works
Some might wonder why it has taken so long for comedic icons Woody Allen and Larry David to work together. Their brands of humor - relying more on wit than stupidity - are similar and both inhabit the same geographical and philosophical orbits. A...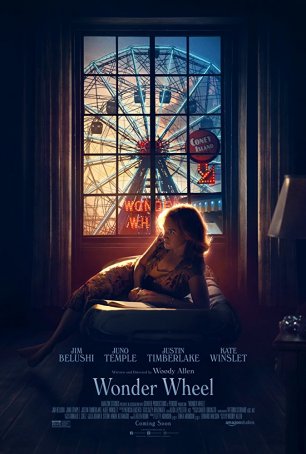 Wonder Wheel
There was a time when the opening of a Woody Allen movie was considered (at least in serious cinema circles) as an event. Over the years, however, the quality of Allen's output has diminished. Now, it's at the point where a good Woody Alle...