Movies starring Radha Mitchell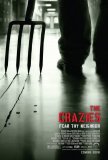 Crazies, The
The Crazies, which is based on the 1973 George A. Romero film of the same name (Romero gets an Executive Producer credit for this one), continues the trend of recent films to delve into apocalyptic scenarios. Granted, in this case, it's just a smal... Feast of Love
It's a little surprising to encounter a film like Feast of Love in multiplexes, because it is made for adults. After a summer of pyrotechnics and incredibly dumb scripts, it's a change of pace to find something that aspires to run for 100 minutes w... Finding Neverland
If it's Disney (or its subsidiary, Miramax), it must be "inspired by true events." Or maybe it just seems that way. Those words, which appear in a caption at the beginning, are chose with care (more care than the similar preface to Hidalgo). Fin... High Art
I suppose High Art is as good a name as any for this pretentious melodrama, an often-diverting but ultimately pointless attempt to wed intellectual twaddle with a soap-opera-ish lesbian romance. Lisa Cholodenko's film, which had its world premiere...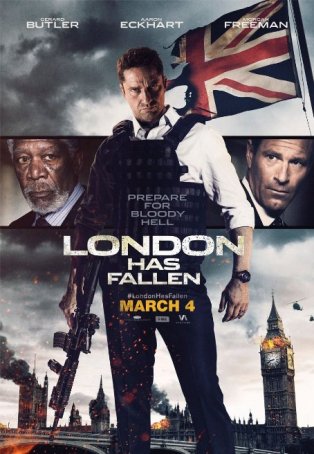 London Has Fallen
2013's Olympus Has Fallen was a surprisingly entertaining Die Hard knock-off set in Washington D.C. with intrepid Secret Service Agent Mike Banning (Gerard Butler) out to rescue President Benjamin Asher (Aaron Eckhart) from the hands of terrorists.... Melinda, Melinda
Figuring out where Woody Allen's career began its downward spiral requires little more than a glance at his filmography: 1992, with Shadows and Fog. It may be coincidental that his ugly breakup with Mia Farrow occurred shortly thereafter, but Allen ...
Olympus Has Fallen
There's irony to be found in the recognition that the best Die Hard to be released in 2013 isn't the franchise's official entry, A Good Day to Die Hard, but the White House-based copycat, Olympus Has Fallen. And, while Gerard Butler is no Bruce Wil... Phone Booth
Phone Booth became one of a number of post-9/11 films to fall victim to an increasing reluctance on the part of motion picture studios to release movies where on-screen events echo real-world tragedies. Joel Schumacher's thriller was originally se...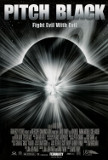 Pitch Black
It's Vin Diesel week! Suddenly, this largely unknown actor, whose only significant credits were a part in Saving Private Ryan and some voice work in The Iron Giant (as the title character), is a hot commodity with significant roles in two films op... Silent Hill
When it comes to movies based on computer games, Silent Hill is not the Holy Grail, but it's a step in the right direction. The film is overlong, with too many unnecessary scenes (a lot of the movie seems like pointless running around), but it pac...