Movies starring Joe Anderson Across the Universe
One could never argue that Across the Universe isn't ambitious. However, like many ambitious movies, this one fails spectacularly. Glenn Kenny of Premiere magazine called it "the perfect disaster" and, while I think that's a little harsh, I underst... Becoming Jane
Becoming Jane looks at the life of Jane Austen through the prism of her novels. The film is a semi-fictional biography of the esteemed author; although it incorporates people and events from her life, it also takes liberties with known events. Lik... Control
In essence, Control is a standard order biopic of a tormented artist. What makes the film interesting, if not unique, is the style in which director Anton Corbijn has elected to present it. Rather than approaching the picture with the vivid psych... Copying Beethoven
I have nothing against historical fiction: books or movies using real characters in situations that didn't happen. However, one would hope in such cases that the authors would have a story worth telling. That's not the case with Copying Beethoven...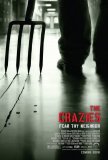 Crazies, The
The Crazies, which is based on the 1973 George A. Romero film of the same name (Romero gets an Executive Producer credit for this one), continues the trend of recent films to delve into apocalyptic scenarios. Granted, in this case, it's just a smal...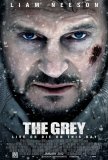 Grey, The
Some would argue that the best way to see Alaska is through the images captured by an expert photographer. As breathtaking as the views may be, the climate can be unforgiving, with weather, terrain, and fauna that might give even notable survival e... Ruins, The
The Ruins does what a good psychological horror movie should do: rely on tension rather than gore to achieve its aims. This bleak, edgy motion picture isn't concerned with appealing to the masses that flock to multiplexes to enjoy the spatterings ...