Movies starring Anne Hathaway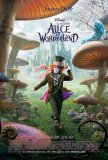 Alice in Wonderland
This review is based on an IMAX 3-D screening. Lewis Carroll's "Wonderland" stories, much like the collected works of Roald Dahl, can be perceived from a number of perspectives. Although traditionally seen as a children's tale, Alice's Wonderla...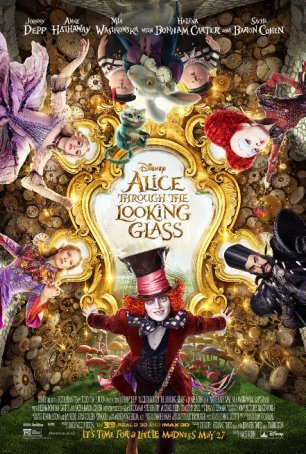 Alice through the Looking Glass
Alice through the Looking Glass may represent Disney's first big-budget failure in quite some time. More likely to inspire thoughts of Michael Bay than Lewis Carroll, this sequel to Tim Burton's 2010 Alice in Wonderland borrows sparingly ... Becoming Jane
Becoming Jane looks at the life of Jane Austen through the prism of her novels. The film is a semi-fictional biography of the esteemed author; although it incorporates people and events from her life, it also takes liberties with known events. Lik...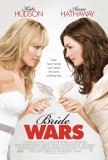 Bride Wars
This movie gave me a headache. Okay, maybe that's an unfair charge to lay at its feet but the fact is that when I walked into the theater, I was fine and when I walked out I had a throbbing pain between my temples. And Bride Wars is the kind of m... Brokeback Mountain
Longing is such a potent element of the human experience that it has formed the fabric of numerous stirring motion pictures. Brokeback Mountain is one such movie - a tale of love and loss, of unrealized dreams, and of lives wasted by denying passi...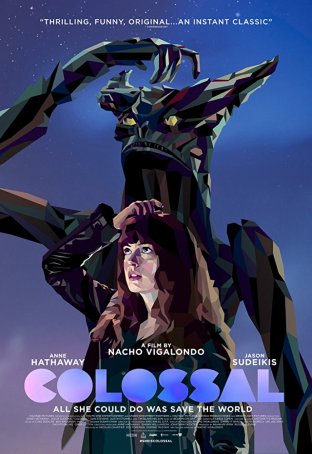 Colossal
Colossal might look like a monster movie. Indeed, it may feature a Godzilla-like giant lizard leveling a major city in the Far East but, in many ways, that's just window dressing. Allegorical in the extreme, Colossal is really a drama about...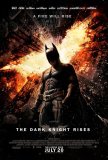 Dark Knight Rises, The
For most superhero franchises, the third movie is a trap. It's there that the Tim Burton/Joel Schumacher iteration of Batman started its rapid descent. It's there that the Christopher Reeve Superman saga had the wheels come off. It's there that Sam... Devil Wears Prada, The
The Devil Wears Prada is two films in one: a caustic, energetic satire of the fashion world and a cautionary melodrama. The first works; the second doesn't. Fortunately, the running time of the former doubles that of the latter, making The Devil ...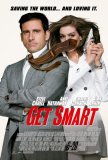 Get Smart
Get Smart becomes the latest in a long line of TV series to get a big-screen treatment. While we have come to expect recycled refuse from most of these (Bewitched perhaps occupying the nadir), Get Smart manages to rise above the continuum of regur... Hoodwinked
Not since Reese Witherspoon figuratively donned the red cloak in Freeway has there been a fresh take on the story of "Little Red Riding Hood." With Hoodwinked, the production team has made an attempt to change that, although the end result is more...