Movies starring Heath Ledger 10 Things I Hate about You
Never has the teen movie genre been more active than it is today. Seemingly every weekend, there's a new entry, and the solid box office performance assures that there will be many more to come. A trend with recent teen films has been to recycle ... Brokeback Mountain
Longing is such a potent element of the human experience that it has formed the fabric of numerous stirring motion pictures. Brokeback Mountain is one such movie - a tale of love and loss, of unrealized dreams, and of lives wasted by denying passi... Candy
Candy is an Australian film that also offers a dose of familiarity. It's one of those drugs-are-hell movies that follows the time-tested path of watching two generally likable characters embark upon the road to self-destruction that results when re... Casanova
What happens when movie producers cross Three's Company with Masterpiece Theater? The result would be similar to what Touchstone Pictures has provided with Casanova, a farcical romantic comedy period piece. It's worth noting that producing a farc...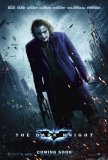 Dark Knight, The
Consequences. In real life, these ramifications emanate from every action like ripples from a stone thrown into a pond. Often in movies, especially those that feature characters who don't play by the rules, such penalties are suspended. However,... I'm Not There
Few figures in 20th century music are more deserving of the label "enigma" than Bob Dylan. Reclusive, frequently misunderstood, and never pigeonholed into a niche, Dylan has remained a mercurial figure for the entirety of his long career. So when...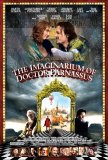 Imaginarium of Doctor Parnassus, The
If I was a teacher and The Imaginarium of Doctor Parnassus was a student's paper, I would give it an "incomplete." After all, how can one assess a project whose nature was irrevocably altered when the lead actor died? Whatever vision director Ter... Lords of Dogtown
Watching Lords of Dogtown, I momentarily became nostalgic for the summer of 1977, when I would ride my skateboard down my inclined driveway, then see if I could make the sharp turn onto the sidewalk without wiping out. But nostalgia is hardly a re... Monsters Ball
Monster's Ball is a powerful and poignant motion picture not about racism and redemption, as one might initially suppose, but about one of the most urgent and universal of human needs - that of finding solace for pain and loneliness. Though it has...