Movies starring Oliver Platt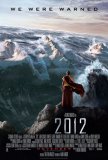 2012
If, as is believed in certain fringe circles, the world will come to an end in 2012, at least there will be no more movies like this one made. Perhaps the strangest thing about 2012 is that the bad parts of the film are among the most enjoyable, b... Bulworth
I'd like to say that Bulworth is the best political satire in years, but the truth is that is has tough competition from Barry Levinson's corrosive Wag the Dog in that department. Both films succeed admirably, but, although each takes aim at the s... Casanova
What happens when movie producers cross Three's Company with Masterpiece Theater? The result would be similar to what Touchstone Pictures has provided with Casanova, a farcical romantic comedy period piece. It's worth noting that producing a farc... Dangerous Beauty
Dangerous Beauty is a lavish historical melodrama that has enough suds, sex, and flashes of flesh to appeal to soap opera-lovers and enough substance to attract those of a more intellectual bent. However, while the movie does more than pay lip... Dr. Dolittle
When I first heard that Twentieth Century Fox intended to re-make Dr. Dolittle with Eddie Murphy in the title role, I suspected that it was a bad move (the success of The Nutty Professor notwithstanding). Now that I have endured the 85 minute moti...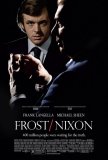 Frost/Nixon
"Never let the facts get in the way of a good story," or so the saying goes. With Frost/Nixon, director Ron Howard and playwright/screenwriter Peter Morgan have taken this precept to heart. With this movie, a fictionalized account of real events,... Funny Bones
Funny Bones is anything but what the title suggests. As a comedy, this movie is a complete flop, with fewer laughs than the average mindless sitcom. As a drama, it isn't much more successful. Writer/director Peter Chelsom, who brought us 1992's ... Ice Harvest, The
There are those, including the distributor, who would like audiences to believe that The Ice Harvest is a comedy. At first glance, that's not so hard to accept. After all, director Harold Ramis was one of the Ghostbusters co-writers and scored a ...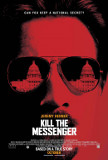 Kill the Messenger
The pen may be mightier than the sword but, as related in Michael Cuesta's Kill the Messenger, whispered innuendo is more deadly than both. Imagine, if you will, All the President's Men with Robert Redford's Bob Woodward brought down by attacks on ...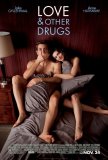 Love and Other Drugs
Edward Zwick is probably best known for his work on television. Along with Marshall Herkovitz, he was a driving force behind two long-running TV series (thirtySomething and Once and Again). He was also an important contributor to many others (inc...