Movies starring Hank Azaria Along Came Polly
Usually, the problem with romantic comedies is that, although the "romantic" part of the equation works, the "comedy" aspect falls flat. With Along Came Polly, it's the other way around. The film, written and directed by John Hamburg (Safe Men), ... Anastasia
Finally, there's a legitimate challenge to Disney. And, while it's unlikely that Twentieth Century Fox's Anastasia will break the Mouse's stranglehold on animated films, it's a good place to start. Anastasia is easily the best non-Disney anim... Birdcage, The
Mike Nichols, the director of such well-received films as The Graduate and Working Girl, has taken the outrageous 1978 French farce, La Cage aux Folles, and, by tweaking, updating, and Americanizing it, come up with a huge winner. The Birdcage, as... Godzilla
Godzilla is the ultimate culmination of the "who cares about plot" summer movie. A loose remake of the 1954 "classic" Japanese monster movie, Godzilla, King of the Monsters (which is itself pretty thin in the story department), Roland Emmerich... Great Expectations
You have to give a film maker credit for exhibiting the necessary chutzpah to take one of the most beloved classics in the English language, Charles Dickens' Great Expectations, and transform it into a modern-day morality play/romance. Viewers... Grosse Pointe Blank
Grosse Pointe Blank should come with a warning against advertisement-induced expectations which might diminish a viewer's appreciation of the film. The previews and TV commercials make the movie look like a frothy romantic comedy. In reality, Gro...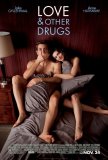 Love and Other Drugs
Edward Zwick is probably best known for his work on television. Along with Marshall Herkovitz, he was a driving force behind two long-running TV series (thirtySomething and Once and Again). He was also an important contributor to many others (inc...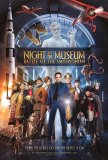 Night at the Museum: Battle of the Smithsonian
The best thing that can be said about the second Night at the Museum (which bears the unnecessarily long full title of Night at the Museum: Battle of the Smithsonian) is that it's harmless. And pointless. And dumb. This is a perfect example of a ... Run Fatboy Run
Based on the evidence at hand, one has to assume the missing ingredient is Edgar Wright. Wright, the co-writer and director of Shaun of the Dead and Hot Fuzz, is nowhere to be found in the credits list of Run Fatboy Run. Instead, on this occasion... Simpsons Movie, The
When it comes to The Simpsons, longevity is an asset few can ignore. 18 years old and counting, the TV series has carved its niche into pop culture. Most of today's high school students hadn't been born when The Simpsons debuted as filler on Trac...