Movies starring Jennifer Aniston Along Came Polly
Usually, the problem with romantic comedies is that, although the "romantic" part of the equation works, the "comedy" aspect falls flat. With Along Came Polly, it's the other way around. The film, written and directed by John Hamburg (Safe Men), ...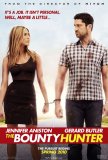 Bounty Hunter, The
Is The Bounty Hunter a romance with elements of comedy and action? Is it a comedy action film with a side dish of romance? Or is it a romantic comedy with action inserted in place of the usual "romantic complications?" Whatever the case, it hardl... Break-Up, The
If you have a powerful desire to see Jennifer Aniston's bare butt, The Break-Up is not to be missed. But if the former Mrs. Pitt's posterior isn't high on your list of sights to see, the film is better left to unspool in theaters unviewed. The Br... Bruce Almighty
Are a few good laughs worth wasting 100 minutes of time? For me, the answer is a resounding "No!" There are far more promising avenues to explore in the quest for laughter than the dead-end represented by Jim Carrey's latest endeavor, Bruce Almig... Derailed
Spoilers – sort of: Although this is not a spoiler-heavy review, there are implied spoilers. While specifics are not revealed, anyone good at reading between lines may learn more about the movie than they want to. Those in search of a "virgin" ... Good Girl, The
For most people, there is great comfort in routine. We cling to it like an old friend, drifting through life with the certain knowledge that tomorrow will be much like today, which is much like yesterday and the day before that. There's a certain...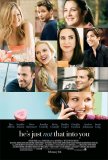 He's Just Not That Into You
He's Just Not That Into You seeks to mine the same vein of romantic comedy ore as Love, Actually - the multi-arc story in which characters cross each others' paths and interact in an attempt to show different facets of one emotion. Unfortunately, ...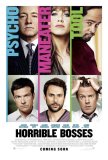 Horrible Bosses
Sometimes, it's all about the cast. That comment isn't meant to disparage the scriptwriting of Michael Markowitz, John Francis Daley, and Jonathan Goldstein, who offer their share of amusing situations and snappy one-liners, or the direction of Se... Iron Giant, The
Over the past few years, as studios like Disney, Dreamworks, and Fox have worked to revive motion picture animation, Warner Brothers has remained mired in the lackluster morass that nearly killed animation during the '80s. The distributor's big ef...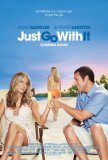 Just Go with It
The experience of sitting through Just Go with It, Adam Sandler's umpteenth comedy directed by good buddy Dennis Dugan, is akin to watching a bad sit-com that never ends. With some TV shows, commercial breaks provide welcome relief from the monoton...