Movies directed by Dennis Dugan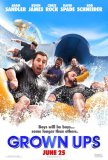 Grown Ups
Sometimes even a high profile movie can surprise you. Take Grown Ups, for example. Based on the advance promotional material, this didn't look like the kind of production likely to end Adam Sandler's streak of unremarkable star vehicles (Funny Pe... Happy Gilmore
When it comes to golf comedies (not a very popular genre, apparently), the film residing at the dubious pinnacle is Rodney Dangerfield's Caddyshack. Happy Gilmore, the new release featuring Saturday Night Live alum Adam Sandler, tries gamely to att... I Now Pronounce You Chuck and Larry
It would be interesting to know what contribution (if any) credited screenwriter Alexander Payne (Election, Sideways) made to the final draft of I Now Pronounce You Chuck and Larry. Except for the cloying, strident preachiness of the third act, th...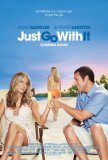 Just Go with It
The experience of sitting through Just Go with It, Adam Sandler's umpteenth comedy directed by good buddy Dennis Dugan, is akin to watching a bad sit-com that never ends. With some TV shows, commercial breaks provide welcome relief from the monoton... Saving Silverman
The dumb, raunchy comedy is not a new genre - in one form or another, it's far older than cinema. (What else would one call Chaucer's The Canterbury Tales?) However, as far as the modern incarnation is concerned, its genesis can be traced back to...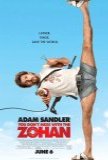 You Don't Mess with the Zohan
Watching You Don't Mess with the Zohan is a little like watching an episode of the TV show of which Adam Sandler is an alum: Saturday Night Live. Zohan feels like an extended collection of skits tied together by a flimsy umbrella story. It feature...