Movies starring Jason Biggs American Pie
With American Pie, it's a case of the reality of the situation being dwarfed by the hype. Word of mouth has this pegged this as the most raunchy movie of the summer - a film that embraces taboos and pushes the limits of the MPAA's R rating (indeed... American Pie 2
In the case of American Pie, more is less. As in less funny, less sexy, and much, much less enjoyable. This sequel, like so many that have preceded it this year, exists exclusively because its forerunner made a lot of money - and the lack of insp...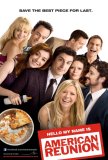 American Reunion
American Pie remains a touchstone of '90s comedies in particular and raunchy teen sex comedies in general. Viewed today, it has retained an element of its initial breezy freshness, although a progression of envelope-pushing comedies have made it ea... American Wedding
The summer of bad sequels finally has an entry that can boast being noticeably better than its immediate predecessor: American Wedding. The third entry into the American Pie series, this movie is a vast improvement over the tired and uninspired Am... Loser
Calling a motion picture Loser is a brave move because it places the film in a precarious position if the critical reaction is less enthusiastic than the producers expect. In this case, however, that's not an issue; this movie succeeds in a modest...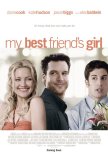 My Best Friend's Girl
Romantic comedies are fantasies. They invite us to fall in love with the main characters as they fall in love with each other. That's difficult to accomplish when viewers find themselves actively disliking those characters. How is it possible to... Over Her Dead Body
To fashion an endearing romantic comedy, there are only a few simple rules to be followed: find two likeable leads whose chemistry sizzles, provide them with a simple framework that allows them to gradually fall for each other in such a way that th... Prozac Nation
Whatever its flaws, one can certainly not accuse Prozac Nation of avoiding risks. The movie, directed by Erik Skjoldbjaerg (the original Insomnia) and adapted from the book by Elizabeth Wurtzel, doesn't exactly go out on a tightrope, but it frequen... Saving Silverman
The dumb, raunchy comedy is not a new genre - in one form or another, it's far older than cinema. (What else would one call Chaucer's The Canterbury Tales?) However, as far as the modern incarnation is concerned, its genesis can be traced back to...