Movies starring Eugene Levy American Pie
With American Pie, it's a case of the reality of the situation being dwarfed by the hype. Word of mouth has this pegged this as the most raunchy movie of the summer - a film that embraces taboos and pushes the limits of the MPAA's R rating (indeed... American Pie 2
In the case of American Pie, more is less. As in less funny, less sexy, and much, much less enjoyable. This sequel, like so many that have preceded it this year, exists exclusively because its forerunner made a lot of money - and the lack of insp...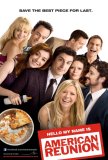 American Reunion
American Pie remains a touchstone of '90s comedies in particular and raunchy teen sex comedies in general. Viewed today, it has retained an element of its initial breezy freshness, although a progression of envelope-pushing comedies have made it ea... American Wedding
The summer of bad sequels finally has an entry that can boast being noticeably better than its immediate predecessor: American Wedding. The third entry into the American Pie series, this movie is a vast improvement over the tired and uninspired Am... Dumb and Dumberer
Just when I thought it was safe to go back in theaters on Friday the 13th – with Jason having decided to postpone his duel with Robert Englund's nightmare-prowling pizza face until later in the summer – along comes a seemingly innocent movie th...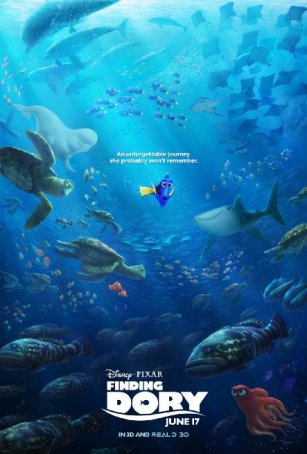 Finding Dory
Thirteen years after Pixar sent a Dory on a hunt for Nemo, now it's time for a little role-reversal. Finding Dory brings back many of the favorites from the 2003 animated hit, Finding Nemo, for another go-around. And, since it has been a long t... For Your Consideration
When you think of Christopher Guest, the first thing likely to spring to mind is fake documentaries. He has made his reputation in the arena. From This Is Spinal Tap (which he co-wrote but did not direct) to A Mighty Wind, Guest has turned his came... Man, The
Hollywood has a long albeit checkered history of mismatched buddy cop films. I don't know when the trend started, but it was elevated in popularity by the partnership of Eddie Murphy and Nick Nolte in 48 Hours. 23 years later, director Les Mayfie... Over the Hedge
Over the Hedge, a feature-length adaptation of the popular comic strip, offers further proof that the Golden Age of Digital Animation has come and gone. This is arguably the most entertaining animated film since The Incredibles, but it's not much ... Serendipity
Serendipity is a romantic comedy from British director Peter Chelsom (Hear My Song, The Mighty) that pairs quirky, likable John Cusack with rising star Kate Beckinsale. All of the usual adjectives apply: sweet, cute, delightful, romantic, etc. Alas...